The big toe plays a vital role in foot function. It bears most of the force created during running. Therefore, having the best Hallux Rigidus running shoes is paramount.
Hallux Rigidus is a medical term that describes a stiff/ dysfunctional big toe. You can also refer to it as arthritis of the big toe joint.
Often, this condition causes pain on top of the big toe joint and makes you walk off the side of your foot. It is progressive, and in extreme cases, you might develop hip pain, knee pain, or back pain.
Below is an in-depth review of the nine best running shoes for Hallux Rigidus, a buyer's guide, and frequently asked questions.
How Do You Know You Have Hallux Rigidus?
Just like its name, the main symptom of Hallux Rigidus is stiffness in the big toe area.
Other symptoms of Hallux Rigidus include:
Excessive pain during damp/ cold weather
Limited or complete loss of motion in the toes
Increased difficulty or inability to bend the toes
Inflammation/ swelling at the top of the joint
Discomfort while in high heels
Pain in the joint which is at the base of the big toes when standing, walking, or bending
What are the Causes of Hallux Rigidus?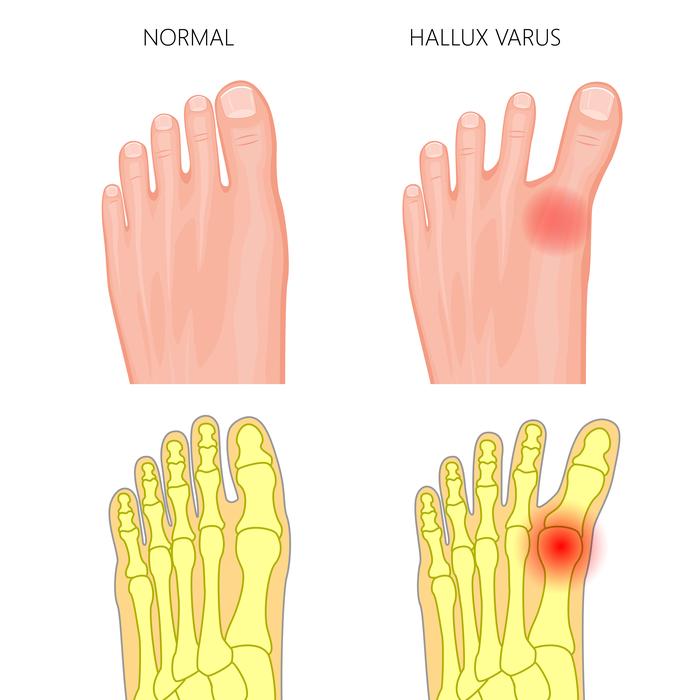 There is no definite cause of Hallux Rigidus. However, most people develop Hallux Rigidus when the toe joint experience too much stress due to walking. Walking exerts a force double your body weight on the toe joint.
Quick Comparison Table before you read next words:
Other causes of Hallux Rigidus are:
Overuse of the big toe joint
Besides walking, athletes and people who engage in vigorous exercises such as stoop or squats are more likely to develop Hallux Rigidus.
Abnormal foot anatomy, like an elevated or long metatarsal bone, increases the risk of developing Hallux Rigidus.
Certain medical conditions
Inflammatory diseases such as gout, osteoarthritis, and rheumatoid arthritis are possible causes of Hallux Rigidus.
Injuries such as spraining the joint or stubbing the toe increase the risk of developing Hallux Rigidus.
If you have a family member who has Hallux Rigidus, your chances of developing it are high. Such scenarios occur when you inherit a particular feet type or walking style.
How is Hallux Rigidus Treated?
Hallux Rigidus is a form of degenerative arthritis whereby the joint cartilage at the base of the big toe is worn out. If left untreated for long, it can change your gait.
On a positive note, there are treatment options to correct or alleviate Hallux Rigidus pain. Treating this condition is a perfect way to address other feet ailments such as plantar fasciitis, metatarsalgia, and Morton's neuroma.
Conservative Treatment Options
Conservative options are non-surgical treatments that help relieve the ache and symptoms of Hallux Rigidus. They may also slow its progression. They include:
Wearing shoes that have sufficient room for your toes is a game-changer in relieving hallux rigidus pain. Preferably, go for closed-toe shoes that have a stiff sole. They offer excellent support and prevent the big toe from bending.
It is also recommendable to avoid wearing high heels, especially those beyond 2½ inches.
The best way to limit your toe movement is by avoiding high-impact activities that stress your toe joint. Such activities include push-ups, lunges, planks, and any exercise that keeps you in a kneeling position.
You can also invest in a good pair of orthotics insoles. The best thing about these insoles is that you can use them in your different shoes, thus keeping you pain-free. Orthotics help correct feet abnormalities and relieve soreness.
Contrast bathing is an incredible way to relieve inflammation. It involves switching between cold and hot water at equal intervals. For instance, you can place your feet in cold water for a minute and then right away dip it in hot water for one minute.
There are various nonsteroidal anti-inflammatory medications, like ibuprofen, that helps to reduce swelling and relieve ache. However, ensure that you consult a healthcare provider before taking any medication.
Corticosteroid injections are excellent pain relievers.
Surgical Treatment Options
Surgery is often a go-to option for many people. It removes any bone spurs and corrects the arthritic damage in the big toe. As such, it can offer a permanent solution to your Hallux Rigidus condition.
Depending on the severity of your condition, your specialist may recommend a particular surgical procedure.
The surgical procedures available for Hallux Rigidus include:
This procedure involves shaving the bone spur. Doing so relieves soreness, preserves joint motion, and creates more room for the big toe to bend.
This surgery treats mild to moderate damage. It goes hand-in-hand with another procedure called an osteotomy.
This surgery involves cutting the bone to shorten or re-align the big toe. It relieves the squeeze on top of the big toe joint.
Arthroplasty or Interpositional Arthroplasty
Interpositional Arthroplasty is a joint re-surfacing procedure mostly done on younger patients. The specialist removes a part of the damaged bone and places a spacer of donor tissue between the joints to minimize contact.
The spacer may be tissue from your feet, a donor tissue, or synthetic cartilage tissue. It is an alternative to joint fusion or replacement.
Arthroplasty, on the contrary, is a joint replacement procedure. It involves replacing your joint, on one or both sides, with an artificial joint. The artificial joint may be metal or plastic.
The goal of this procedure is to relieve hallux rigidus symptoms while maintaining your joint motion. However, Arthroplasty comes with risks such as; Implant failure, Infection, and Soft tissue instability.
It is a joint fusion procedure done in severe cases and can provide permanent pain relief. It involves removing the damaged cartilage and joining the two bones together with screws.
The bones eventually fuse over time. Although this procedure is an excellent pain reliever, it may permanently restrict your big toe movement.
Non-surgical treatments help relieve symptoms, but in some cases, the soreness comes back or gets worse. On the other hand, surgical treatments can offer a permanent solution to the stiffness and ache of Hallux Rigidus.
However, you should consult a foot and ankle specialist for a treatment option that best suits your needs.
What is the Difference Between Hallux Rigidus and Hallux Limitus?
Hallux rigidus and Hallux Limitus are both stages of big toe arthritis.
Hallux Limitus is the first stage, and if left untreated, it advances to a more severe stage known as hallux rigidus.
The table below shows the differences in the symptoms of the two stages:
| | |
| --- | --- |
| Hallux Rigidus | Hallux Limitus |
| Characterized by inability to bend the toe | The big toe joint becomes stiffer and can even freeze |
| Limited range of motion in your big toe | The pain and other symptoms also increase in intensity. |
| | Inflammation or swelling around the big toe joint |
Both Hallux Limitus and Rigidus are incredibly painful, and they can limit your mobility. The leading cause of these disorders is the wear and tear of your big toe joint cartilage.
A Review of the Best Running Shoes for Hallux Rigidus
Hoka One One Bondi 7 – Best Upper
The Hoka One One Bondi 7 is an ultra-comfy shoe ideal for recovery days and long runs. Judging by first impressions, it has a pretty sheer enormity.
These Hoka running and walking shoes incorporate the same midsole in most of Hoka's shoes. This is a typical old-fashioned, compression-molded plain EVA material.
Unlike Pebax or TPU foams, EVA midsole doesn't have the best energy return. However, its medium-firm density makes the shoe highly versatile. It hence feels like a typical daily shoe rather than one with maximum cushioning.
Another key feature of these Hoka running shoes is the early-stage Meta-Rocker midsole. It's stiff and doesn't thereby doesn't flex. Instead, the midsole rolls you through transitions enhancing its efficiency.
The midsole is also not too soft and thus has no lean bias. And with a broad base, stability in this shoe is nothing less excellent.
The raised edges of the midsole create a guidance rail. Besides enhancing stability, this feature helps keep your feet in line. Transitions in the Bondi 7 are very smooth, thanks to the midsole's uniform-density foam. Also, picking up the pace isn't strenuous with these shoes like in other heavy rivals.
A thick Ortholite foam makes up this Hoka shoe's insole for additional comfort. Beneath the thick sole is a white Strobel lining with perforations and is helpful in softening the ride.
The Hoka Bondi 7 then comes with copious amounts of the rubber outsole. On high wear spots, it uses blown rubber. Although it's not as tough as AHAR+ or Continental rubber, its durability is acceptable.
A small part of the midsole is visible on the midfoot. The reason for not covering it with rubber is to help save some weight. And as much as the area may scrape the ground, it doesn't affect the shoe's ride.
The upper of this running shoe uses a multi-layer engineered mesh with decent breathability. You'll also like the traction from the Bondi 7's rubber outsole. It proves to be excellent on every surface and in both dry and wet conditions.
---
Brooks Adrenaline GTS 21 – Best Support
There's more to the Brooks Adrenaline GTS 21 than just being a stability shoe. It's not the most visually appealing running shoe, but its reliability is top tier.
The shoe upper remains the same as that of the prior GTS 20. It features an engineered mesh that delivers more structure.
Besides maintaining form, the upper is also flexible. It incorporates a double layer and boasts impressive ventilation.
The upper is more comprehensive than most offerings in the market. For that reason, the Adrenaline GTS 21 cuts it among the best running and walking shoes for Hallux Rigidus.
There's a slight update on the heel counter, with Brooks adding more cushioning. As such, it offers a secure heel fit while enhancing its stability.
Adding to the secure fit is the shoe's non-connected tongue. With Brooks using a 3D fit print in the upper construction, overlays are thereby not present.
On the outsole, the Adrenaline uses blown rubber. You can hence expect these shoes to handle hundreds of miles.
This support running shoe then features Omega flex grooves on strategic regions of the outsole. Through these, the shoe achieves flexibility.
Working together with the flex grooves are segmented crash pads. As a pair, they ensure smooth transitions between midfoot strike and toe-off.
The midsole features a dual-foam design. It uses DNA Loft as the primary foam and uses BioMoGo foam as well.
Thanks to the DNA Loft, this shoe boasts a firm yet responsive ride. The shoe is also among the few with a guide rail system. This comes as two guide rails on each side: a shorter lateral rail and a longer medial one. Being an adaptive system, it only engages when either your ankles or feet need balance.
---
Altra Torin 4 – Best Adaptability
The Torin is one of Altra's most renowned road shoes out there. It performs well from road races to long runs, and even speed works to boot.
This Altra running shoe features a few tweaks from the Torin 3.5. These include upgrades in the upper, tread, midsole, build and stack height. And, they all make the Torin 4 a better shoe across the board.
Its rubber sole unit features Altra's FootPod outsole alongside a new Quantic midsole. The FootPod outsole mimics your feet in terms of bending and flexing with each stride.
The Quantic Midsole is new; in other words, it doesn't feature in prior editions. It's more like a layer of cushioning. Unlike in previous Torins, the new midsole is noticeably less squishy but still very comfortable.
Both the outsole and the midsole work together to deliver a smooth, fast, and firm ride. It then comes with a 26mm stack height.
With this, you can feel the ground underneath while still enjoying enough protection and cushioning.
The tread comprises a firm rubber material. Its traction is exceptional on whichever surface. As for durability, it's pretty impressive and hardly shows signs of wear even after several long mileage runs.
These Altra running shoes have a mesh upper which, besides facilitating breathability, also adds on comfort. There's also extra cushioning around the shoe's opening. This helps hold your heel intact for a snug fit.
This Altra shoe also features a tongue attaching to both sides through a slightly elastic material. This also helps deliver a snugger fit.
It's also impressive how the material holding the tongue down doesn't cause any irritation.
Overall, the Altra Torin 4 is true to size. It also includes a foot-shaped wide toe box which offers enough room in the forefoot. Thanks to such a toe box, this shoe is ideal for recovery runs, and good for Hallux Rigidus.
---
Saucony Ride ISO 2 – Best Midsole
The Saucony Ride ISO 2 is quite a dependable shoe. It comes with just the right amount of cushioning, which is soft and responsive.
The shoe comes with a new Double Jacquard mesh upper. It's accommodating, offers stretch, and also delivers superior comfort and ventilation.
The toe box is spacious, allowing your toes to flex. For that reason, the Saucony Ride ISO 2 is one of the best running shoes for Hallux Rigidus. The Toe box allows your toes to splay freely.
In the prior version, some runners had an issue with a lack of midfoot support. With the Ride ISO 2, Saucony resolves this issue.
The shoe now includes a new Fit Band with shallower and narrower cut bands. Through this, it ensures a customizable fit that perfectly conforms to your feet. And even during speedy runs, it securely locks your midfoot.
It then includes an internal bootie that helps keep the tongue intact. The ankle collar includes generous padding and sits atop a heel counter. The heel is stiff, enabling your feet to remain at a central position with zero slippage.
The ISO 2 uses Saucony's PWRFOAM in the midsole. With an extra 2mm of foam in the midsole, the shoe achieves a softer feel.
Below the upper is a thin EVERUN band which was present previously. The cushioning isn't overly soft for it to remain relatively responsive for fast runs. However, the shoe is both lightweight and breathable.
Further, this shoe uses Crystal Rubber on the outsole. It's pretty thinner, unlike the prior Carbon rubber. However, the stack height stays the same because of the extra 2mm in the midsole.
The outsole is also streamlined and now has a bit of bounce. This translates to easy toe-off, an excellent ground feel, and a much smoother transition.
---
ASICS Gel-Kayano 27 – Best Stability
The Gel-Kayano line is one of the most reputable stability shoes on the market. And the Gel-Kayano 27 is enough proof. It does include a few tweaks to make the ride comfortable and lighter.
Many runners agree that the Kayano collection does not mislead in terms of fit. Well, that's no different with the Gel-Kayano 27. It boasts a particular design that allows it to adapt to your feet.
It then has a comfortable and newly designed upper. It's elegant and promotes the natural motions of your feet. Moreover, the upper also greatly enhances the notable overall structure of the Kayano 27.
The shoe upper is also very breathable, allowing good airflow. As a result, even during long runs in humid conditions, your feet will remain dry and fresh.
AHAR rubber makes up the shoe's outsole. This material is not only rigid, but it also assures a good grip on both dry and wet terrains. Further, there are deeper flex grooves on the outsole, which add to the shoe's flexibility.
The shoe then incorporates a dual-foam structure for its midsole. The bottom layer comprises Flytefoam Lyte, which serves as a firm base. Flytefoam Propel makes up the upper layer of the midsole.
For this running shoe, the midsole features more responsive cushioning. In this way, ASICS improves the shock-absorbing performance of the Kayano 27. And with such features, it is one of the best running shoes for Hallux Rigidus.
Lastly, this shoe includes a Dynamic DuoMax assistance system. Working alongside the assistance system is a Trusstic system that helps attain impressive stability with each stride.
---
New Balance Fresh Foam More V1 – Best Cushioning
The New Balance Fresh Foam More V1 is New Balance's maximal shoe. It's more of the company's attempt to offer the utmost cushioning at the least weight possible.
The rubber sole unit boasts a gigantic size, and hence it's the most noticeable feature. But even with high cushion levels, the shoe doesn't feel extra soft.
The midsole employs New Balance's Fresh Foam. It sits at a whopping 30mm on the forefoot and 34mm on the heel. And it's pretty responsive to boot.
These New Balance shoes come with flex grooves that assist in foam compression. At the same time, they make the transition from heel to toe pretty much easy. This results in more bounce enabling you to move forward. The shoe then uses a heel bevel on the outsole.
Alongside the flex groove and thick foam combo, the shoe ensures a soft landing. This is good news to heel strikers as the shoe effectively eases power from heel strikes.
Unlike most counterparts, these New Balance shoes do not feature rubber on the outsole. Instead, they use ground contact foam.
The material is decent enough in terms of grip. However, it tends to begin wearing off fairly quickly than rubber rivals.
The shoes' upper is remarkable and uses a double jacquard mesh. It's stretchy and highly breathable as well.
These best shoes fit true to size and incorporates a roomy toe box to facilitate foot movements. For that reason, the New Balance Men's Fresh Foam qualifies among the best running shoes for Hallux Rigidus .
Besides, the upper mesh is comfortable and soft, and the upper in general is seamless. The heel cup is supportive and rigid to lock your foot into place. With a snug midfoot, it applies a little squeeze to add to the overall locked-in feeling of the shoe. These running shoes also feature a meta rocker sole design. According to customer reviews, the meta rocker sole design helps them to have a proper heel to toe movement.
---
HOKA ONE ONE Clifton 6 – Best Versatility
The Hoka One One Clifton 6 are neutral running shoes that suit both veterans and beginners. It's renowned for its lightweight cushioning, and the 6th edition includes a few new tweaks. These best shoes come with a full compression EVA midsole.
Comparing this shoe to the prior editions, the Hoka One One Clifton 6 is slightly softer. With the Clifton 6, you can hardly feel the road. The foam, however, does offer enough bounce and a somewhat responsive ride. In other words, it strikes an excellent balance between responsiveness and cushioning.
What stands out, even more, is the shoe's meta rocker sole design. The meta rocker bottom helps to facilitate movement. The shoes have a practical shape that helps in facilitating forward momentum.
This promotes efficiency when your foot transitions from foot strike to toe-off.
On the outsole, these shoes feature hi-abrasion lightweight rubber. Nonetheless, the material is only present in strategic positions or rather contact areas to save some weight. The shoe then uses the same foam material in the midsole on the remaining parts of the outsole.
About durability, the outsole performs quite well. And even with less rubber than its rivals, you can hardly note any unusual signs of wear.
The same can't be said of the EVA foam since it starts to wear off after some time. But that's not an issue unless you care much about aesthetics.
Going to the upper, these shoes boast a new engineered mesh material. With an open design, breathability won't be an issue with this shoe. There's also embroidery reinforcement around the midfoot for extra support.
The shoes also feature reinforcing eye stays to bolster their stability. The toe box also displays an upgrade in terms of size. It's now roomier, making it one of Hallux Rigidus best shoe.
---
Brooks Glycerin 19 – Best Responsiveness
The Brooks Glycerin 19 comes next. These are more of neutral shoes with a design that's ideal for slow recovery paces.
It includes an eye-catching 3D Fit Print upper. Besides being stretchy, it's also very snug. In terms of feel, the shoe's upper is soft and has impressive breathability to boot. As a result, your feet remain fresh, comfortable, and dry during your run.
The interior of the Glycerin 19 is just as lush as the shoe's outward. The upper sort of clings to your foot, offering a snug fit. And the plush interior allows for quick access to the shoes.
Brooks uses more DNA Loft foam in the Glycerin 19's midsole. As such, the shoes are more responsive and feels comfy with each stride.
As it is with other Brooks shoes, the outsole in the Glycerin 19 comprises soft-blown rubber. Since it's soft, it is highly effective in improving ground sense and easing landings. It may, however, wear off faster than other types outsoles.
In terms of traction, the outsole is exceptional. For that reason, these shoes are ideal for whichever terrain or conditions.
The outsole of the Glycerin 19 is quite different from that of the previous version. The new edition has its long rubber strip stretching from the rear to midfoot through the medial side.
This piece aids in ensuring smooth transitions throughout the ride. And since the midfoot lacks flex, it comes in handy to boost midfoot stability.
There's a patch on the lateral side, only that this time it doesn't include rubber coverage. The reason is that the latest edition patch is more prominent and could thereby add some weight.
These shoes feature a plush transition zone which ensures that all movements from heel to toe feel are soft and smooth.
---
Saucony Kinvara 12 – Best toe box
Since the Kinvara line first hit the market, they still retain the same style and simplicity to date. The Kinvara 12 is no different. They are versatile shoes able to handle all kinds of runs and workouts.
The most noticeable feature is the midsole's shape. It details out from the shoe's heel by some millimeters. The design supposedly brings about more aerodynamic lines.
The Kinvara 12 feels slightly less responsive than the previous editions. These shoes feature a modest increase in firmness, making them feel more like competition shoes.
The midsole uses Saucony's PWRRUN foam like in the Kinvara 11. The 5.5mm midsole achieves the right balance between the lightweight cushion and responsiveness. With PWRRUN technology, expect nothing less a responsive ride from these shoes.
It then incorporates a 4mm heel-to-toe offset and the staple FORMFIT top sole. This feature is practical in enhancing the shoes' contoured and comfortable fit.
Like the previous versions, the Kinvara 12 also uses injection-blown rubber on the outsole. However, this is only present in contact areas to retain minimum weight. As such, it exposes the remainder of the midsole to ground contact.
The shoe also retains the chevron pattern on the forefoot region of the outsole. Other than ensuring even shock distribution across the sole, it also delivers suitable flexibility.
The Guidance Lines in the Kinvara 12 seem to be deeper than in the K11. They, therefore, tend to pick up small rocks when running in gravel, groomed limestone, or asphalt roads.
On the shoes' upper is a very simple, lightweight technical mesh. It's highly breathable and kind of wraps your foot for a snug fit.
The toe box of the Kinvara 12 is the roomiest in the entire line. It, therefore, offers substantial room for your toes to flex. And with all these features, these shoes are among the best running shoes for Rigidus Hallux.
---
Buyer's Guide for Best Hallux Rigidus Running Shoes
Running with Hallux rigidus can be excruciating. Besides limiting your daily productivity, hallux rigidus might deteriorate with time if left untreated.
Therefore, buying the best running shoes for hallux rigidus is vital. It helps manage symptoms, ease pain and slow down the progression of this condition.
There are plenty of running shoes in the market, and finding the most suitable for hallux rigidus pain can be challenging.
Below are critical factors to consider when buying the best running shoes for Hallux Rigidus.
Right Fit and Wide Toe-Box
Buying a pair of shoes with the right fit is paramount if you want to avoid or manage hallux rigidus and other feet problems. A fitting shoe should leave enough room for your toes.
Small-sized/ tight shoes squeeze your toes together. Over time, this affects your feet metatarsals leading to or worsening hallux rigidus. Over-size shoes are also not recommendable as they cause a lot of friction at the back of your heel. Consequently, you end up developing blisters and wounds.
The best running shoes for hallux rigidus pain have a wide and deep toe-box. A wide toe box prevents undue pressure on the big toe joint. It also prevents your toes from cramping, overlapping, and squashing, which would otherwise increase the Hallux rigidus pain.
Rigid Sole
The best running shoes for hallux rigidus have stiff and durable soles. As such, it limits your big toe from bending beyond its range of motion.
A pair of rocker soled shoes can be a lifesaver in managing and treating hallux rigidus pain. Rocker-bottom soles do not bend like the regular ones. As such, they give your big toe joint the required support.
Stiff soles put more pressure on the other foot parts rather than on the big toe joint. Doing so relaxes the joint, allowing the damaged cartilage to heal.
A flexible sole does not limit the pronation and movement of your foot. When the big toe joint over flexes, it accelerates hallux rigidus pain.
Heel Height
It goes without saying, high heels put a lot of pressure on the toe joints and the front of your foot. If you are experiencing Hallux Rigidus or Hallux Limitus, it would be better to avoid high heels.
Zero drop shoes could be the best if you are experiencing hallux rigidus pain. They level your heel and toes, thus no pressure on the big toe.
Shock Absorption
When buying running shoes for hallux rigidus, shock absorption is an essential factor to consider. This feature protects your big toe and the overall foot from the impact of hitting the ground.
Also, a running shoe with a shock absorption feature evenly redistributes pressure and weight on the entire foot. There will be no pressure build-up on one area of the foot, especially on the big toe.
Insoles
Not all insoles can help relieve Hallux rigidus pain.
However, if you have this condition, it is recommendable to buy insoles with mid-foot technology. They provide enough cushioning at the arch and have antimicrobial chemicals to keep your feet safe and healthy.
Overstretched arches affect the metatarsals, thus worsening the hallux rigidus symptoms and soreness. It is also essential to check if the insoles are breathable. Breathable insoles ensure proper airflow in the feet, prevents sliding, and keeps you comfortable all day long.
Arch Support
The best shoes for hallux rigidus come with excellent arch support. Just like shock absorption, arch support helps redistribute weight and pressure evenly on your feet.
Fallen or high arches are a common cause of hallux rigidus. Therefore, buying shoes with arch support is a perfect way to manage hallux rigidus symptoms.
Soft Upper
Soft and comfortable upper help prevent any additional pressure exerted on the big toe joint. It is recommendable to avoid stiff uppers and any material that is prone to sweating.
Cushioning
A shoe cushioning determines how soft or hard your feet land on the ground. The cushion material enhances heel-to-toe transition and absorbs the force generated after impact.
It also increases the stack height of a shoe, making walking easy on uneven surfaces. Hallux running shoes that have sufficient cushioning helps relieve the soreness you experience while walking or running.
It also helps prevent this condition by reducing the intensity of force that reaches the metatarsals.
Stability
Attaining stability with a hallux rigidus condition is almost impossible due to the big toe's stiffness. As such, you need a good running shoe that compliments your stability.
To know if a shoe is stable, you need to look at how the sole contacts the ground. The wider the surface of contact, the higher the stability. The sole's stability is essential, especially if you run on uneven ground.
Frequently Asked Questions
What are the best shoes for hallux rigidus, slip-on or lace-up?
Running in slip-on shoes is not recommendable if you have hallux rigidus. Lace-up shoes are the best as long as you tighten the laces. However, tight laces can exert pressure on the metatarsals of your big toes.
Therefore, when buying lace-up running shoes for hallux rigidus, ensure that they have elastic laces and a lace-up closure system.
What can worsen hallux rigidus condition?
Some of the factors that can worsen hallux rigidus condition are:
·        Doing push-ups, planks, and lunges
·        Exercises that exert pressure on the big toe, such as jogging and running on hilly terrains
·        Exercising while kneeling
Can I wear zero drop shoes with hallux rigidus condition?
Yes, zero-drop shoes are perfect for hallux rigidus. The toe joint will not bear the impact pressure since the heel, and the toes are on the same level. Therefore, your big toe will have no room to bend, which is an excellent way to relieve the soreness of Hallux rigidus.
Can I use shoe insoles to relieve hallux rigidus pain?
Yes, shoe inserts help reduce hallux rigidus pain by decreasing the movement of the big toe. However, not all shoe inserts are ideal for hallux rigidus.
The most suitable insoles are carbon fiber. Carbon fiber insoles are rigid and do not bend. As such, they restrict any movement of the big toe, thus preventing/ managing any ache.
Can I run with hallux rigidus?
Yes, running with hallux rigidus is possible. However, it would be best if you found out the cause of your ache so that you can take the necessary measure to contain it.
Most Hallux Rigidus pain-causing symptoms are manageable by conservative home care. You can use pain-relieving medicine or injection, and foot soaks to manage the ache.
Wearing well-fitting running shoes with a wide toe-box and avoiding toe-straining exercises will help manage your condition.
Conclusion
Running with hallux rigidus pain can be frustrating. However, wearing proper shoes goes a long way in managing the soreness and recovering from Hallux Rigidus. You also need to avoid any activity that strains your big toe joint.