Are Your Shoes Too Tight? Stretch Them Easily at Home
Almost every pair of running shoes you buy will take a few days to soften up and adjust to your feet. But, sometimes, you may end up buying a pair that is too tight for your feet. In such a case, the only option left is to either replace them or stretch them to fit your feet.
This problem is even more common for people who have wide feet. The shoes fit nicely in length but pinch at toes and the ball of the foot. In such a case, replacing the pair won't help. You will have to take measures to stretch your running shoes to fit your wide feet better.
Luckily, there are many safe ways to stretch your running shoes to accommodate your wide feet. Here's are the 5 best ones:
Buy your shoes in the late afternoon
Replace the insoles
Use a hairdryer and thick socks
Freeze up your shoes, literally
Use a shoe tree
5 Methods to Stretch Your Running Shoes for Wide Feet
1. Buy your shoes in the late afternoon
You should avoid buying your running shoes in the morning or early afternoon. The best time to buy your pair is late afternoon or in the evening. Reason being? Human feet tend to swell up and get bigger as the day advances.
As your feet are at their smallest size during the morning, you may end up buying a pair that is not true to your size. The same pair that fits you well in the morning, may not fit you very well in the evening or at night.
So, the rule of the thumb is to always buy your shoes during the late afternoon or in the evening. In case, you have to buy them in the morning, wear a pair of thick socks before giving the shoes a try.
2. Replace the insoles
It may come to you as a surprise but removing the insoles of the shoes creates more room inside the shoes. If you do not want to remove insoles completely, replace them with some thinner ones to get the same benefit.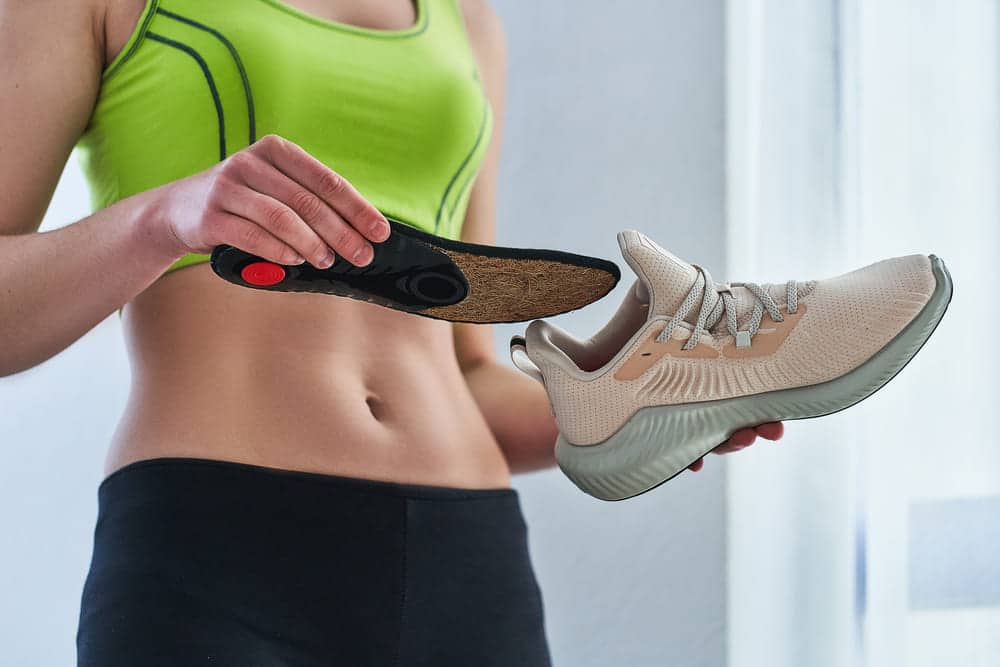 The same shoes with their newly found space get better at accommodating your wide feet.
This method is super safe as you are not altering the upper of the shoes in any way to soften or loosen it up. Thus, your feet feel better inside the shoes and no harm is done to the shoes.
3. Use a hairdryer with thick socks
Heat plays an important role in loosening up the fibers of the upper, stretching the shoes, and making them fit better on your wide feet.
But, too much heat may damage the upper as well.
So, avoid heating up your shoes over any sort of direct flames such as a candle or a fireplace.
Enters a hairdryer. It blows air that is warm enough to stretch the running shoes but not too warm that it can cause any damage to the shoes. Here's the process to follow:
Wear your shoes
With a hairdryer, Blow hot air at the ball and toe area
Do not blow too much air at any one area of the shoes. Instead, keep moving your hands hovering the dryer over the shoes to cover the entire ball and toe area.
Doing it for a few minutes for 3-5 days should be enough to stretch your running shoes to your desired size.
Bonus: if you can wear a thick pair of socks during the process, it will improve the end result massively.
4. Freeze up your shoes, literally
No, you don't have to torture your shoes by submerging them into the water and then placing them in a freezer for days.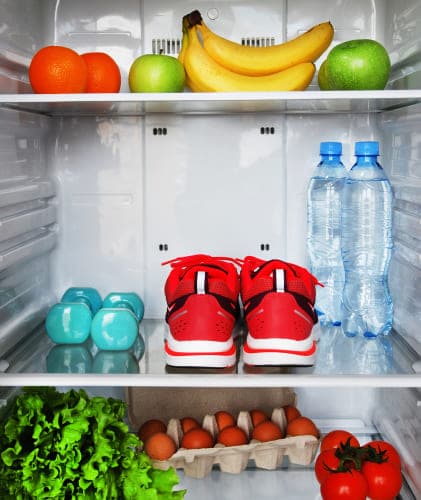 With this method, You are going to use a special property of water to stretch your running shoes.
Water has an interesting property. It expands by a little when it turns into a solid-state from the liquid state. You will be capitalizing on this characteristic of water to widen your running shoes. Here's how:
Take a couple of zip bags
Fill them with water to the brim
Lock the zip bags
Place the zip bags inside the shoes
Leave the pair overnight inside a freezer with zip bags in
Next morning, you will find your running shoes are much wider than they were last night.
You may repeat this process a couple of times to stretch your running shoes to your desired size
5. Use a shoe tree
Using a shoe tree to stretch your running shoes for wide feet is a professional solution. This method has a very high success rate. Moreover, it does not cause any harm to the shoes.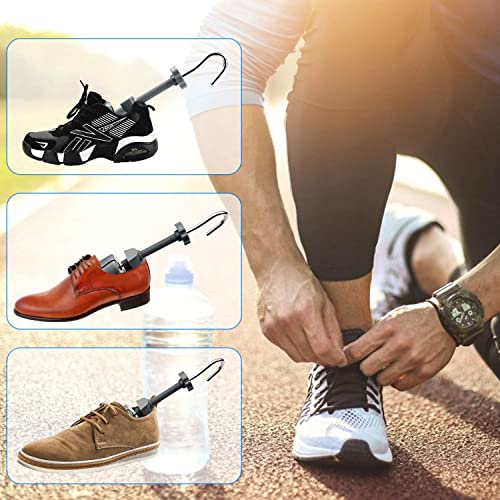 Shoe trees are made to mimic the shape of a typical pair of shoes. Thus, they do help to stretch the shoes but do not cause any structural change or damage to the pair. Here's how to use them:
Put the left shoe tree into the left shoe and vice versa
Hold the widening handle located at the end of the heel
Rotate it clockwise to widen the toe block that will eventually stretch the shoes
Don't be afraid of stretching the shoes a bit too much. The pair will always revert back a little once the shoe trees are removed.
Leave the pair overnight to let the shoe trees do their work
Bottom Line
I was very careful when creating this list of the best methods to stretch running shoes for wide feet. I promptly excluded any method that had even a remote chance of causing damage to the pair. Feel free to apply the suggestions to your shoes and you will be happy with the results.
In case, the size of your shoes is way off from the true size of your feet, seek professional help. Shell out a little money to avail services of a cobbler. He will be able to stretch your running shoes to your wide feet without causing any damage to them. Thanks!