Ultramarathons are like running marathons except that they're longer, tougher, and less popular—a great format for attracting new participants.  Most ultramarathoners start at the 50K distance, which is perfect as an introduction to the sport. Your first question may be, how many miles is a 50k run? A 50k is approximately 31 miles (5 miles further than a marathon). Most 50K courses are a little hilly, which means you have to run up those hills without blowing up and you need to keep in mind the impossibly long distance you have still have left to run once you reach the top of each climb.
Why do people run 50k ultramarathons?
Why do people run 50k ultramarathons? Studies show it is less about competition and more about being driven more by qualitative motivations, like life meaning and affiliation. Finding a like-minded group also feeds their need for affiliation, too.
A Runner's World article brought this to my attention a few years ago. It's not that runners aren't motivated by the same things as other athletes: camaraderie, accomplishment, pushing one's limits. But they're also motivated by less tangible benefits.
"Ultrarunners talk a lot about experiences of transcendence running," said Scott Kretchmar, Penn State professor emeritus of kinesiology. "They talk about when they feel at one with nature or with themselves, that sort of thing."
In 2018 a team of sport psychologists from Poland tried to figure out if people who run distances longer than a marathon were motivated by reasons that are different from runners who go shorter distances. Their conclusion: ultra-marathon runners had different motivations from runners of shorter race distance. "This study showed that successful ultra-marathoners had higher scores in affiliation and life meaning, and lower scores in the areas of weight concern, personal goal achievement and self-esteem than runners competing in shorter race distances."
The Born to Run Effect
The study would not surprise anyone who read the popular book Born to Run which not only launched the barefoot running boom but also shed a light on the quirky characters who run long distances. Scott Jurek is now a household name thanks to the book and is widely considered among the greatest ultra runners of all time. Others, like runner, turned podcaster, Rich Roll have written and discussed extensively how they replaced drug and alcohol addiction with ultramarathon running.
Don't run barefoot. We have a whole guide to trail running shoes and encourage you to take a look before you buy the shoes you will use for your first 50K ultramarathon.
One of my favorite videos on YouTube is a short documentary (28 minutes) Brendan Leonard made about training for and running the Run Rabbit Run 100 mile race in Steamboat Springs, Colorado, with his best friend Jayson Sime. The video captures so much of what is difficult to explain in text about why people do these really long races.
How difficult is it to finish a 50k ultramarathon?
The biggest difference between running an ultra-marathon and a standard marathon is that you must get used to a slower pace. If you're used to running at a 12-minute-per-mile clip, then you might start off your first ultra going at 10 minutes per mile. By the time you reach 20 miles, that pace might slow down to 15 minutes per mile. It can be disheartening to see your pace slow down, but keep in mind that you are doing more than twice the mileage of a marathon.
The key to finishing an ultra marathon is pacing yourself — especially if it's your first — so don't worry about your speed or distance per hour or even per day. Just make sure you're getting enough sleep and eating as much food as you can stomach along the way.
Most people who run an ultra marathon for the first time tend to walk more than they did before, which isn't necessarily a bad thing (unless you're running a race with cutoffs — more on that later). But this is where the psychological aspect of ultrarunning becomes important: You have to tell yourself that walking during the race is OK.
Trail vs Flat 50k: Which is best for your first ultra?
Many people first hear about ultramarathons when they see the videos and photos of an epic trail race. The grueling mountain climbs, the spectacular views from the courses that wind through national parks and wilderness areas, the mud and the sweat and the tears. They're certainly spectacular to look at, but do you really need to run trails for your first ultra?
For some people, trail races are the obvious choice. Maybe you've always been a hiker who spends weekends exploring nearby mountains. Maybe you've done lots of local 5Ks and 10Ks on trails, or maybe even a few half marathons on trails.
If that's you, then transitioning from those distances to 50K (31 miles) or longer on trails may be easier than making the jump from road marathons to an ultra on roads. Trail running is a unique skill that requires strength, agility, and balance. If you already have those skills and just need to build up your endurance, a trail race can make a lot of sense.
If you don't already have those skills, however, tackling your first ultra might be easier on a road course. A road course is much more like what you're used to doing in shorter races than what you might encounter on the trail. Many big marathons now have a 50K option. The Marine Corps Marathon is one of the biggest marathons in the world, but a few years ago they added a 5)K option that has a 4.87-mile diversion after runners cross the Key Bridge from Virginia into the nation's capital. By running a race like this, you get the crowd and fueling support not normally found in an ultramarathon in the woods or on the side of a mountain.
Build A 50K Nutrition Program
The "Build A 50K Nutrition Program" is an online weight loss program created by a fitness coach who helps people lose weight and transform their lives.
The program is designed to help people of all levels, from beginners to more experienced ones. It has been proven effective by people having variable fitness goals, body types, and sizes. Build A 50K Nutrition Program is a digital health and fitness program that provides an easy-to-follow step-by-step plan for building a 50K nutrition program.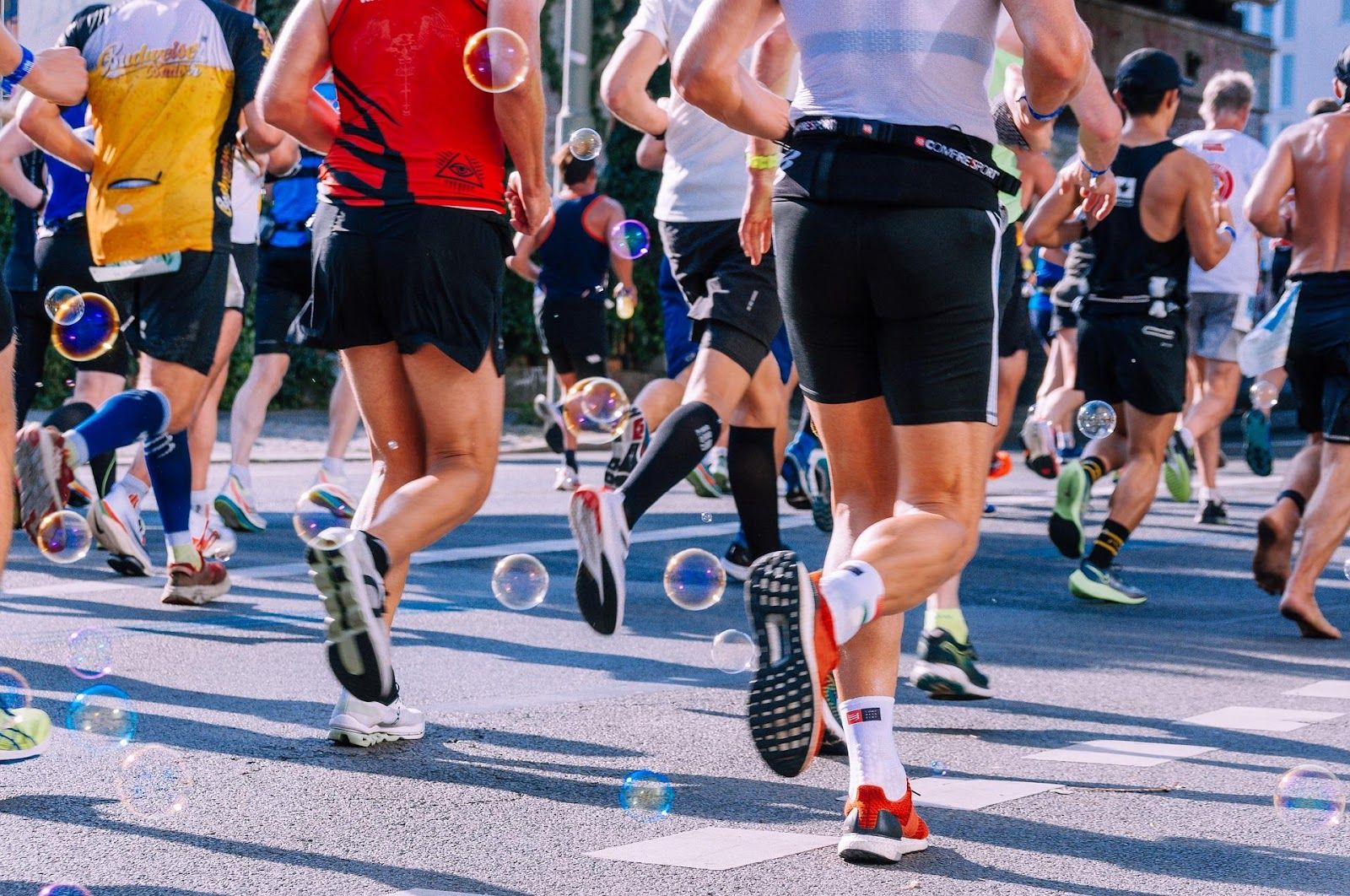 "Build A 50K" is a nutrition program that has been successful in helping people lose weight and get into a healthy routine. This will be a series of articles covering everything you need to know about the Build A 50K Nutrition Program.
It is one of the most challenging fitness programs but most rewarding as well. So many things go into making this program possible, including pre-workouts, post-workouts meal plans, fitness apps, and more. Make sure you're ready for a big challenge by checking out these articles on how to make the Build A 50K Nutrition Program work for you.
3 Races to Consider for your first Ultramarathon
Here are my top 3 picks for your first ultramarathon:
MCM50K. Saturday October 30, 2022. The MCM50K is one of the most popular ultra-marathons in the country. It's the largest ultra-marathon held entirely in an urban setting and is adjacent to one of the most recognizable buildings in our nation's capital, the Pentagon.
Ice Age Trail 50 The Ice Age Trail 50. Saturday, May 14, 2022. The race one of the oldest ultras in the country. Offering a course like no other, you'll run through dense deciduous forests, under tall pines, over rocky ridges and across open prairies—and see lakes, kettles, kames, erratics and other natural features left when glaciers retreated from Wisconsin more than 10,000 years ago.
Palo Duro Canyon Trail Run. Mid-October. The race takes place in mid-October about 20 miles outside of Amarillo when the temperature can drop to freezing before noon and climb to over 100 degrees by three p.m. On single-track trails, runners can enjoy the stunning views of Palo Duro Canyon, the second-largest canyon in the United States as the sun comes up and casts a golden glow on the canyon's shale rock walls. Since there are no races through the Grand Canyon, this is the next best thing.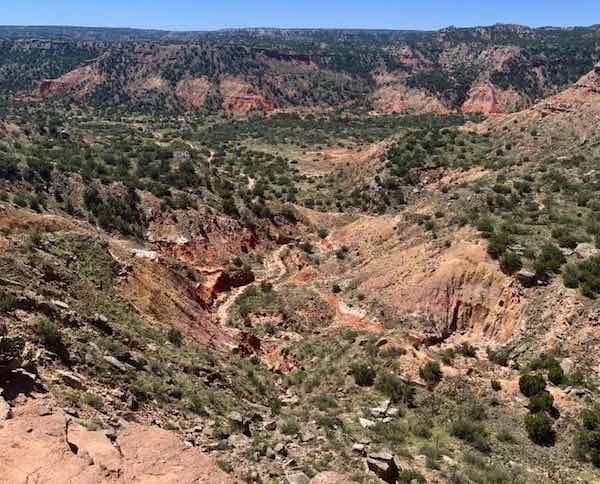 Training for an ultra marathon vs a marathon
Success at 50K ultramarathon is dependent on the amount of training time spent, although the amount varies between individuals and races. I find it helpful to think of this training time in terms of the highest amount of training you will do in a given week. My "minimum maximum" for ultramarathon training serves as a reference point for what I can accomplish in a race and gives me an idea if I'm choosing the right distance. You don't always have to have "minimum maximum" available, but you should have it for key weeks during your season.
Time on your feet is the most important factor in your ability to succeed at a race. The higher percentage of dedication you have to train in a given week, the greater your chances of accomplishing something wonderfully special. I like to think about my ultramarathon training schedule in terms of the highest amount of running I will do in a week. One week, I may run 60 miles, but the next week I might only run 30 miles. My "minimum maximum" for ultramarathon training serves as a reference point for what I can accomplish in a race and gives me an idea if I'm choosing the right distance.
A 50k is "only" about 5 miles further than a marathon so it is easy to think the training should be similar. I say, not so fast (no pun intended). Have you ever heard the phrase, "a marathon doesn't start until the 20-mile mark?" Countless runners find this out every year when running a marathon and barely make it to the finish line. Now imagine how they would feel if they had to go another 5 miles. Up a hill.
The short version is that you likely need to increase your volume about 10% over the course of your training schedule compared to a marathon (the race is 15% longer) and you need to structure your training differently. Speed and tempo work need to be replaced with longer slower runs where there are elevation changes similar to what your racecourse is like.
Learn your 50k Ultramarthon course
You've signed up for an ultramarathon and have been training as hard as you can. As the race approaches, you're probably starting to prepare mentally, wondering what the course will be like and what to expect. There are all kinds of resources to learn about your course.
If possible, attend the race expo before the event so you can talk with other runners who have completed the race in prior years. They can give you a sense of what the course is like, where to expect hills and valleys, what kind of terrain there is, whether it's well-marked or not, and more. Additionally, I like to look at Strava's site for an overview of close-by routes that others have tracked using GPS.
There are all kinds of resources to learn about your course. The most important items are the general nature of the route (is it a loop? Are there lots of turns?), elevation changes, and (obviously) where the start and finish line are.
The best way to learn about your course is to visit the race's website. There should be a map available from there, which will give you an idea of how long the loops are, how many times you need to go around them. You'll also see what kind of terrain you can expect (if any), and whether or not there will be a lot of rocks, roots or other trail obstacles to navigate around.
If your race has a Facebook page or an active online community, spend some time perusing those groups to get a better idea of what people are saying about the event. If it's an established race with plenty of history behind it, there will probably be several runners who have participated before who may be able to provide some advice on what kind of challenges you're likely to face on race day.
Complete your first 50k
A 50k is no easy feat, so be proud of yourself that you're even considering this. You've already put in the training time, now it's time to execute! The first step is to understand your race plan and goals. You'll want to know what aid stations are available, what type of terrain you'll be running on, and how many runners to expect.
If you're a newbie ultra runner, you'll want to keep a steady pace and not let those adrenaline-charged runners at the start line get you overexcited. It's best to start off slow and pick up speed over time. Be sure to eat before the race and bring nutrition with you so you don't run out of energy halfway through.
If you're looking for some solid advice, check out our top 10 tips for your first ultra run!