I have come to realize that having flat feet should not be a reason for you not to pursue your dream as an athlete. With the best running shoes for flat feet, you can still pursue your running dreams.
I have looked through the experiences of other renowned athletes who have made it in the sport with flat feet. I am convinced that flat feet should be a dream killer.
I will provide you with essential information and a review of the best shoes for you. These shoes will help you realize your running career despite the challenge of flat feet and other challenges.
I will also look at other feet issues that go hand in hand with flat feet and their causes as well. I will review two of the best shoes that you can use to help you take your career to a different level.
Read to the end to get all the information that you need.
But before you start with reading check quick Comparison Table
Best Running Shoes for Flat Feet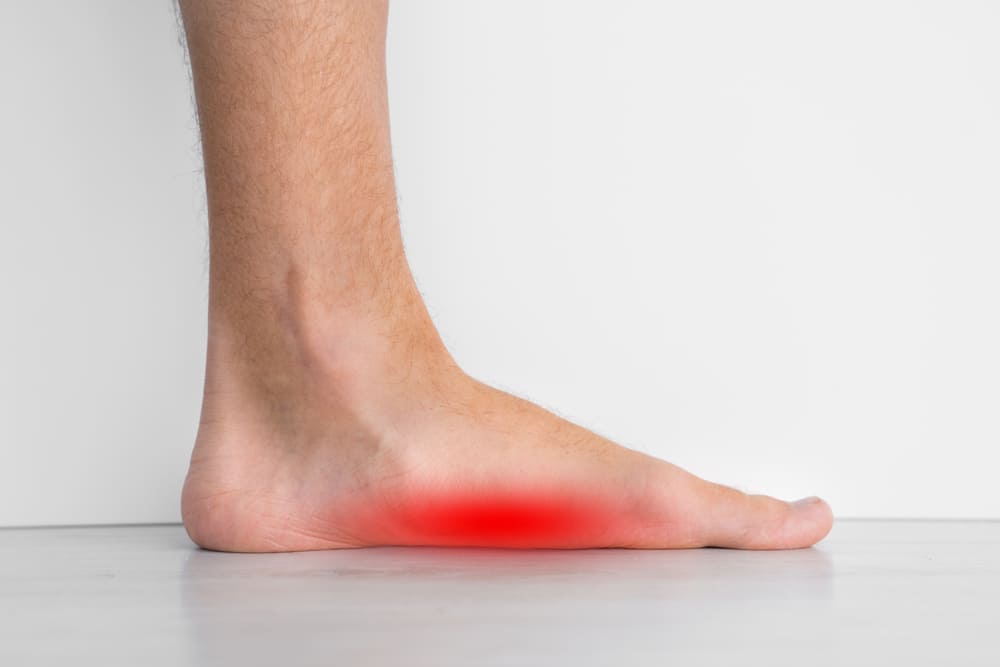 Most flat-footed runners find it a huge challenge to find the right shoe for use in their condition. However, before getting into the best shoes that flat feet runners require, here is some information about flat feet.
What are Flat Feet?
While on a flat surface, your feet leave a space on the inner part that touches the floor surface. This space left is what we call the arch.
However, when the entire inner sole of your feet comes in contact with the floor and does not leave any space, then consider yourself to have flat foot.
What Causes Flat Feet?
Some runners are born with the condition. However, different factors can cause one to have flat feet. The following are the known causes.
Foot injury during intensive physical activity
Health conditions such as obesity, diabetes, cerebral palsy, muscular dystrophy, and rheumatoid arthritis
We used four criteria to get you the best shoes. The criteria include:
Looking at the level of arch support
Assessing the quality and durability of the shoe
Expert opinions
Examining user reviews
Below are the best pairs of running shoes for people with flat feet for both men and women.
1. New Balance 860v11 – Best for Cushioning
Top on the list is also the New Balance 860v11.
This running shoe offers a perfect balance of stability and cushioning. The 860v11 has a broad base, which makes it great for people like me who have flat feet.
Flat-foot runners usually require more arch support than those with normal arches because they cannot use the natural arch support formed by their feet. Thus this New Balance running shoe is a perfect choice for people with not so muscular foot arches.
It has a maximum heel height of 12mm. This heel height makes it comfortable for me to wear.
The medial posts on both sides of this New Balance shoe are deep and close to the arch, offering stability and accommodating the high instep caused by flat feet.
The rubber outsole is a blown tire, which increases the flexibility and cushioning of the shoe. It has a breathable mesh upper that makes it comfortable to wear in summer.
The price for this running footwear on Amazon is quite fair, considering its features and quality.
You can choose from three color options: gray with silver and blue, black and purple, and the combination of white and blue.
Although New Balance 860v11 is a good shoe, after repeated runs, the midsole felt a little bit hard, compromising comfortability.
---
2. Brooks Beast 20 – Best for Comfort
These shoes provide excellent shock absorption, stability, and comfort for people with either under or overactive arches.
The Brooks Beast 20 also has extremely durable outsoles, which means they will last you much longer than other running shoes on the market.
Supports under pronators (people who over-or under-pronate excessively)
Its outstanding cushioning and comfort make it perfect for runners with flat feet. It also has solid arch support.
I'm a high mileage runner, and I felt that the Brooks Beast 20 was most suited for me. The support and comfort I got from The Brooks Beast 20 since I'm flat-footed gave me a relaxing feeling.
These stability shoes also have an excellent, durable outsole that ensures they will last you long into your running career!
The Brook Beast 20 stabilizes midsole wedge for extra arch support and a blown rubber forefoot for improved cushion.
I have stayed with the shoe for a long time because it has a rubber outsole that provides long-lasting wear and traction on various surfaces.
Removable Sockliner for added cushion Strobel and cement construction provides flexibility and durability.
Brooks Beast 20 is an excellent shoe, although I find it quite heavy, and its outsole has a magnet that attracts debris while running.
---
Best Running Shoes for Flat Feet and Plantar Fasciitis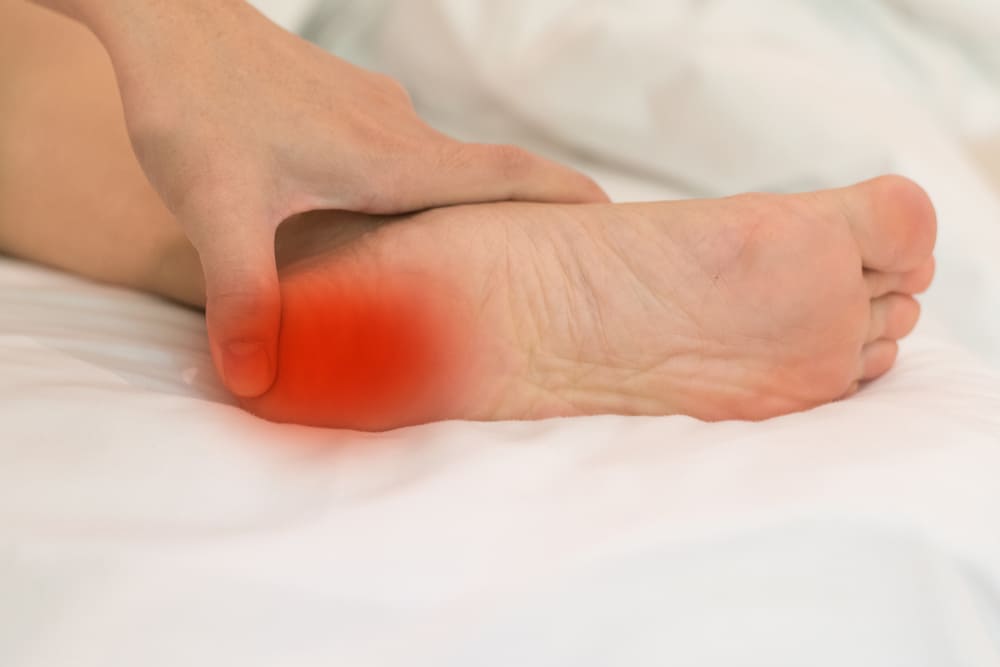 What is Plantar Fasciitis?
Your foot has a thick ligament (plantar fascia) that acts as an arch supporter and links the heel and the front of your feet. During exercises or the race, you subject this ligament to lots of strain, causing the muscle to be irritated, and swollen resulting in pain.
That condition that you experience pain below your feet while running or walking is what we call plantar fasciitis.
What Causes Plantar Fasciitis?
The following are the causes of plantar fasciitis.
Very high arch and too flush arch's, and overpronation may cause plantar fasciitis.
Health conditions such as obesity.
Straining physical activities such as running for a long distance, walking for long hours, and standing on rough surfaces.
Below are the best trainers for flat-footed runners with plantar fasciitis.
3. Brooks Adrenaline GTS 21 – Best Wide Toe Box
I enjoyed wearing Brooks Adrenaline GTS 21 because it has a toe box room that allowed my toes to spread out without touching each other.
Brooks Adrenaline comes with Brooks DNA loft technology. The DNA Loft technology improves cushion, flexibility, and responsiveness.
The heel-to-toe drop is 10mm, which improves movement efficiency by giving a more natural feel while running while preventing injury.
The Firm Forefoot Proprioceptive Device (FPD) in the forefoot helps reduce plantar fasciitis.
The upper mesh of Brooks Adrenaline GTS 21 is infused with a laser beam which provides a stronghold and prevents stretch.
Unlike the previous versions, it is designed for a neutral gait, hence it's a neutral shoe.
Brooks Adrenaline GTS 21 shoe weighs 23 ounces/ pair, which is lighter than an average pair of running shoes.
The shoes are very comfortable and provide an adequate amount of support for running.
I found that the shoes reduce the risk of getting injured during running or training by lowering pressure on feet, ankles, knees, and hips.
I stayed with the shoes for six months without a tear. The shoes are very durable and can last about 300 miles.
They provide excellent stability while running, especially on uneven surfaces, but they do not work well with the treadmill.
The shoe is made of mesh which provides better breathability and comfort while running.
The shoe weighs 23 ounces which is suitable for a mid to high cushion shoe.
It's costs friendly, depending on the online retailer you choose to purchase from.
---
Best Running Shoes for Flat Feet and Overpronation
The process in which your feet roll when you step on the ground and moves from side to side when walking or running is known as pronation.
What is Overpronation?
Overpronation is when your feet roll more towards the inside, causing the arch of the feet to flatten.
What Causes Overpronation?
It is difficult to tell the causes of overpronation. However, the following are the common conditions that cause overpronation.
Straining during running or walking
Health conditions such as obesity, plantar fasciitis, and overweight
Genetical causes. Some people are born with the condition.
Having a flat foot and overpronating while running may expose you to more injuries. Below are the best running shoes for flat-footed runners with overpronation.
4. Asics Gel Kayano 27 – Best for Shock Absorption
Each runner has different needs when it comes to running shoes. Overpronation is more prevalent among female runners due to their unique foot structures.
If you have this challenge, choosing the best running shoe will help you run more comfortably and with less pain.
Its main feature lies in its shock-absorbing technology, which makes this product special among other running shoes. This unique feature of Kayano will provide you with extra comfort when doing your daily activities such as jogging or walking.
The midsole technology of this shoe is made from lightweight and durable materials, which makes your feet comfortable during your activity.
Another unique feature of the Asics Gel Kayano 27 is its Comfort Trusstic System. This unique system consists of two fabrics that help support the midsole and make it more supple.
The Asics Gel Kayano 27 has been upgraded to give it more support and stability features while still providing ample cushioning for overpronators.
The Fit Upper of these shoes is made from mesh, which gives it an upper hand on breathability meaning your feet stay comfortable even when it is hot.
It also offers your feet stability by locking them in place.
The shoe's sole is designed to ensure that you can run perfectly well with or without wearing socks because there won't be any friction between the ground and feet, which often leads to blisters.
The GEL cushioning system in this model ensures that you get to walk or run for long-distance with very little fatigue.
The Asics Gel Kayano 27 comes with a standard fit, which is suitable for people with normal feet. It is also available in various attractive colors and designs to choose from.
---
Best Running Shoes for Flat Feet and Bunions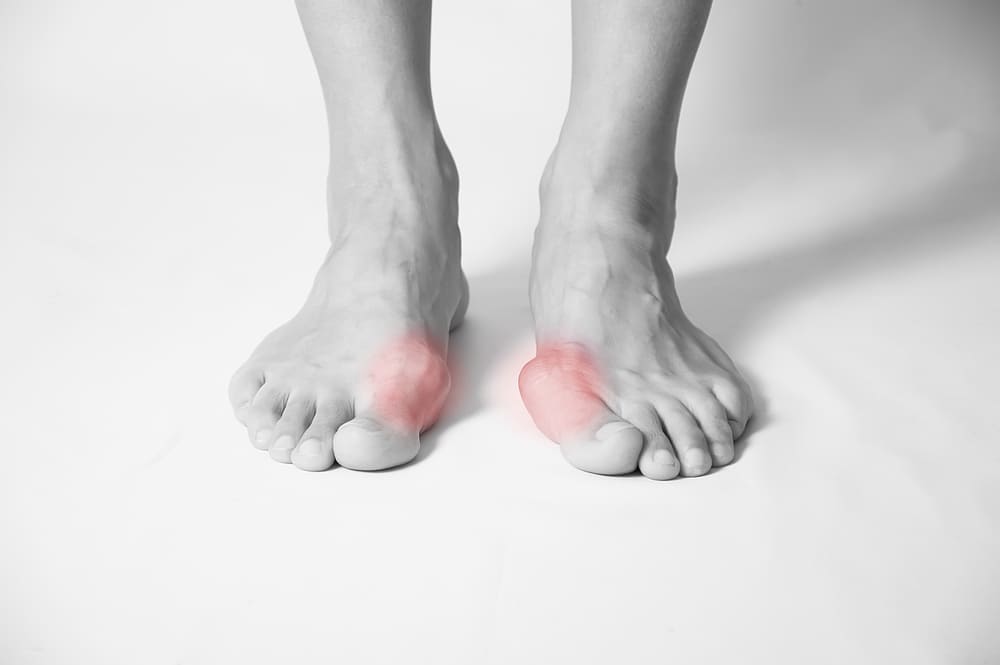 How Do I know that I have Bunion?
When you have a bunion, the joint at the bigger toe forms bumps, forcing it to protrude towards the outside, and the skin on this bump becomes red, swollen, and painful.
When bunions develop, the bigger toe rubs against the second toe. Here, your feet will form corns and calluses that end up being painful and limit the movement of your toes when running or walking.
What Causes Bunion?
The causes of bunions vary from one person to the other. In most cases, we associate it with genetic formation at birth.
Other causes include the following.
Foot injuries during intense physical activities
Health conditions such as rheumatoid arthritis
Wearing the wrong shoes that do not fit properly
The pressure exerted on your feet by the body weight and the walking posture
To minimize the pain associated with this condition, below are the best running shoes for flat feet and bunions.
5. Saucony Hurricane ISO 5 – Best for Support
This running shoe is ideal because it has the perfect cushioning, support, fit, flexibility, and durability.
The upper mesh design provides ventilation throughout the entire structure, making it resistant to moisture that can cause nasty blisters. It also offers support. These features keep your feet stable when running on any surface.
It has a lace pocket to hold laces in place securely.
The ISOFIT technology also provides the perfect fit because it integrates with the laces so you can adjust it to your suitable tightness or looseness with ease.
This pair of running shoes are lightweight, and this made my runs as comfortable as possible. It is also durable and suitable for pronation.
The running shoes also have an EVERUN heel insert with enhanced cushioning. The outsole's TRI-FLEX technology provides flexibility and durability.
Most importantly, this shoe is great because it offers plenty of toe room, thanks to the generous toe box.
This pair of shoes can provide you with enough support and comfort to run up to seven miles.
The shoe has a few drawbacks; people with wide feet and high arches cannot wear it.
The shoe has a little grip which is a problem in wet conditions.
The shoelaces are uncomfortable, and it does not give much stability when walking especially on uneven surfaces.
---
Best Running Shoes for Flat Feet and Bad Knees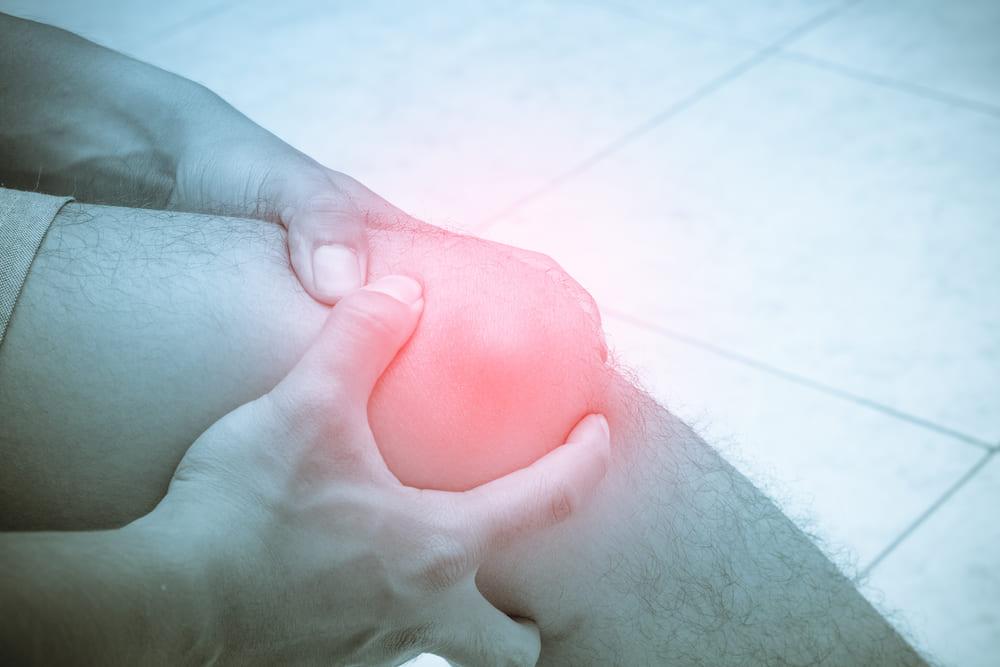 How your feet land on the ground while running and walking affects the knee joint.
Runners with flat feet have knees that twist on the inside because of the shin and the thigh bone that align with the posture of the feet. This might also lead to shin splints.
Flat feet and bad knees expose athletes to more severe conditions such as back pain. More so, other injuries may occur because of too much strain and pressure during the sport.
What Causes Bad Knees?
Most of the bad knees are of birth deformation and family history. However, other factors contribute to bad knees. They include the following.
Medical conditions such as arthritis, rheumatoid arthritis, and obesity
Physical injuries
Foot posture
You can manage your condition by having the right shoes. Below are the best running shoes for flat-footed runners with bad knees.
6. Brooks Adrenaline GTS 20 – Best Stability
Brooks Adrenaline GTS 20 is one of the most popular shoes in the market. This shoe has been on the market for many years, and it's relatively well-reviewed by runners with foot issues.
The shoe comes with a dual-density medial post, which ensures good stability for mild and moderate overpronators.
Brooks Adrenaline GTS 20 has medium cushioning, which is suitable for people who need support but don't want to feel like they are running on boards all day long.
The heel measures 25mm (1 inch), and the forefoot is at 19mm (0.75 inches). It's not the lowest out there, but suitable for those who want to keep their running healthy and pain-free at the same time.
If you are heavy or run on a concrete surface, this one will not last long. But if you are average weight and run mostly on asphalt roads (or tracks), it should be fine unless you plan to run hundreds of miles on it.
I found this shoe to be on the high side for a stability shoe.
The shoe is good, but it has its downsides which are;
As expected from a stability shoe, this one is not as flexible as other models in the market. So, if you are a highly flexible runner, this one isn't for you. It's not terrible in the flexibility department, but it's still too stiff for some runners' preference.
The shoe is not meant to be a lightweight or barefoot type of model. If you are looking for a shoe like that, I do not think this is the best shoe.
Brooks Adrenaline GTS 20 provides good support for knee problems, making it a popular choice among runners. But if you are a highly flexible runner, don't go for this one as it's pretty stiff.
---
Best Running Shoes for Flat Feet and Overweight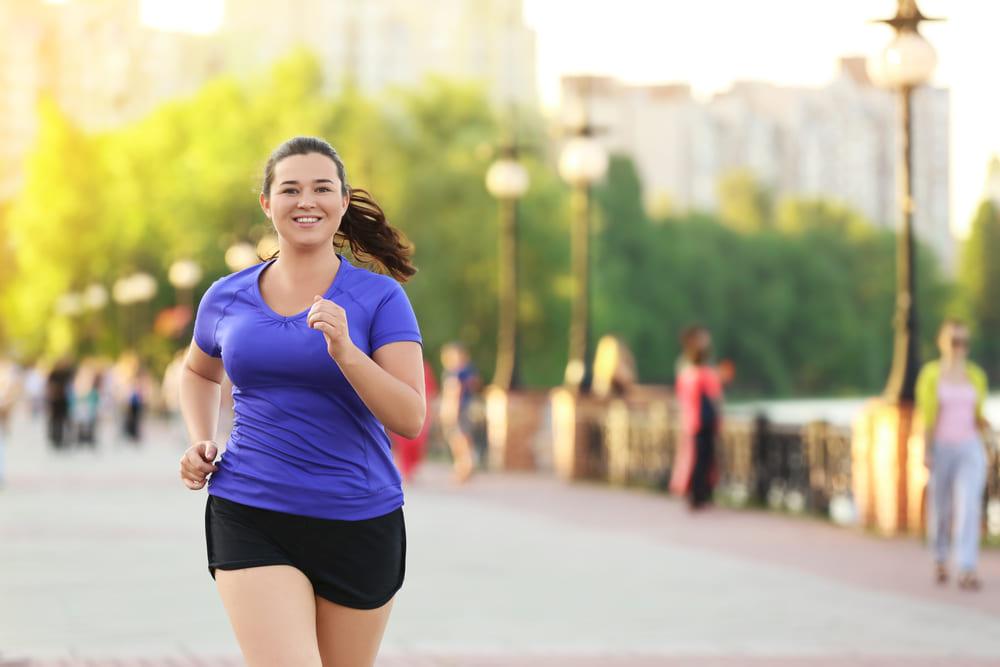 The most significant work of your feet is to carry your body mass during running. Therefore, the arch of your feet acts as a shock absorber to your body weight.
Unfortunately, flat-footed runners but overweight experience flattened to no arches when they run or walk, thus exposing themselves to higher risks of injuries.
What Causes Overweight?
Different factors contribute to one becoming overweight. They include.
Health conditions.
Lifestyle and eating habits
Stress and other physical activities can cause one to gain more weight.
Family history. Some people are born overweight.
Therefore, if you are in love with athletics, below are the best running shoes for flat feet and overweight.
7. Mizuno Wave Inspire 17 – Best Fit
Mizuno Wave Inspire 17 is a result of Mizuno's athlete-driven design approach. The wave technology in the sole makes it so comfortable to wear and take. It has been designed to support your feet at all times while running, making sure that you get maximum comfort even when you are down with fatigue.
Its Intercool technology is built to give an immense cooling effect to your feet while running.
Technical Specifications:
Weight: 10.1 ounces
Heel Height: 22 millimeters/forefoot height 21 millimeters
So, why choose the Mizuno Wave Inspire 17?
The shoe's upper is perfectly fitting to sit around your feet comfortably, providing them with enough space to expand. This space gives you total comfort while wearing it.
The upper shoe consists of mesh, which is highly breathable and lets your feet be in touch with the exterior environment for efficient ventilation.
The Wave Technology provides superior cushioning, absorbing the pressure of your feet at all times. Furthermore, it also absorbs shock impact when you are down on hard surfaces.
It is light in weight with complete fit and comfort. You can wear these shoes around for hours without them causing any discomfort.
The Intercool technology is built to give an immense cooling effect to your feet while running.
The one thing that I didn't like about this shoe is that it wears down faster than its other counterparts in the market.
The shoe provides excellent support to the arches of your feet, making it a perfect choice. It also has excellent cushioning, which absorbs the pressure of your feet and lets you move with ease.
The durable rubber soles make these shoes perfect for flat feet since they do not wear down as quickly as other shoes with more intricate designs.
---
Buyers Guide
According to experts, runners need to consider the following factors when looking for shoes for flat feet. They include:
Shoe's category
According to the American Academy of Orthopaedic Surgeons, shoes fall under three categories, as shown in the table below:
| | |
| --- | --- |
| Shoe Type | Description |
| Cushioned shoes | Good for supination Place an extra weight on the outside of each foot |
| Stability shoes | Good for overpronation Place more weight on the inside of each foot |
| Motion-control shoes | Provide most stability for severe overpronators Are good for flat feet |
Heel-toe drop
It is the height distance of a running shoe from the heel to the toe.
According to PubMed, the shoe's drop affects how your foot lands. High drop shoes offer you extra stability and support. These two factors are critical to runners with flat feet.
That said, runners could also use low drop shoes, as long as they provide stability and support.
Comfort
According to Dr. Steven Neufeld, comfort is always the ultimate goal in buying any shoe.
Runner who have stiff and rigid flat feet should buy a softer shoe that offers enough cushioning. However, if your flat feet are flexible, look for a shoe that is not highly rigid but has arch support.
Moreover, I advise you to consider a shoe that helps prevent overpronation because the two go hand in hand. In addition, avoid shoes with a narrow toe box and a floppy heel.
Motion Control
Motion-control shoes are good for maximum stability and support. Motion-control shoes hold the foot firmly in place. Moreover, they have a straight shape and a relatively straight heel.
Conclusion
Pursuing your career in athletics is not an easy venture, especially when you were born with flat feet. However, you can rest easy with the above-listed shoes that handle different conditions associated with flat feet.
When choosing these shoes, consider other factors that enable you to pick the shoe that best fits your flat feet and the associated conditions, such as the bad knee, bunions, overweight, and overpronation. Factors such as
Stability
Cushioning
Arch support
Motion control
Support
With these factors in mind and the right shoes, the health of your body and your career will be well-taken care of.