A new year means new running shoes, but what are the best shoe brands for 2022? Here are our picks for the 20 best shoe brands for 2022.
The good news is, the best running shoe brands all use premium materials in their shoes which means you can't really go too far astray since they are all comfortable, use quality materials, and have a design that will appeal to at least some runners.
That said, there are several factors that determine the best shoe brand for a particular runner. Some questions to consider are:
The terrain. Where will you be running? If you are going to run on a paved road or trail, then a road shoe makes the most sense. If you are going to run on a trail, then a trail shoe is a better choice. Maybe you live near the beach, and are lucky enough to get to run on sand.
The distance. If you are running really long distances, you will want to focus more on cushion. Where as if you are just doing a 5K, then a light shoe is probably a better fit.
Your foot shape. Do you have flate fee? High arches? Pronation? Wide feet? Different brands are better at accomodating specific foot shape than others.
The most important factor is comfort. Everything else matters somewhat, but at the end of the day, you cannot run in an uncomfortable shoe.
Always get fit for your shoe before making your purchase that way you will always be sure the shoe is comfortable and is the right shape for your particular foot.
We did a lot of research, and after extensive test here is The GloRun top 20 best running shoe brands for you in 2022.
#1 New Balance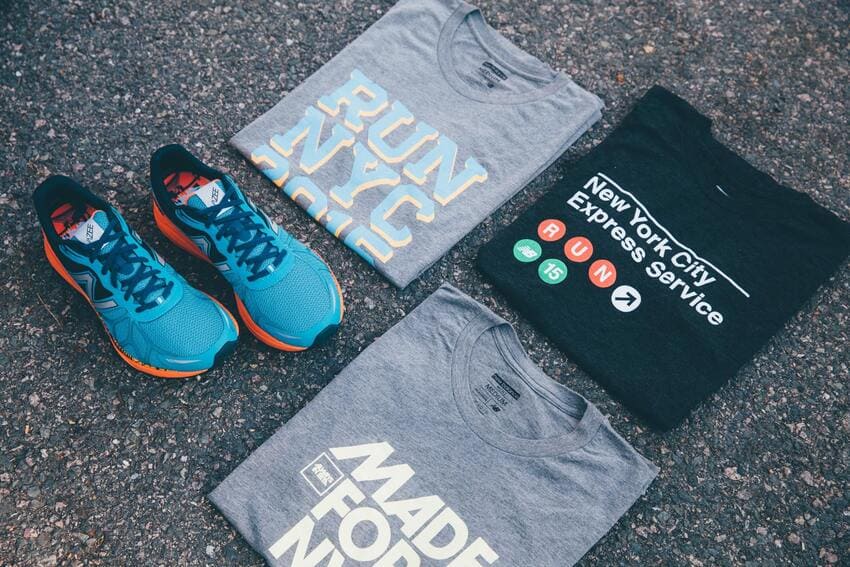 New Balance has been among the best running shoe brands since 1906. New Balance consistently delivers excellent running shoes that produce premium performance in almost every situation. Anyone who has run in one of New Balance's shoes that use their Fresh Foam technology knows what it is like to run on extremely well-cushioned shoes.
#2 Asics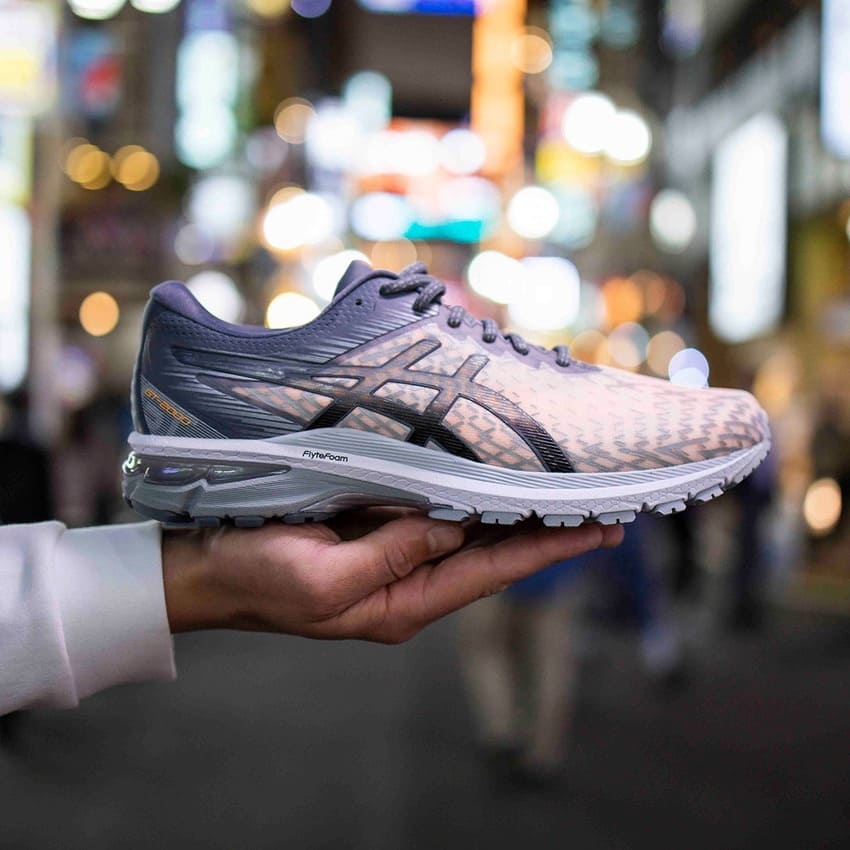 Asics is an acronym for 'anima sana in corpore Sano.'
The English translation is 'healthy soul in a healthy body.'
This slogan has been the driving force behind Asics running shoes.
It's among the top brands that boast advanced technology in its footwear. The shoes are synonymous with agility and support.
Its best running shoes feature cutting-edge technology. Moreover, they feature a FlyteFoam Propel foam sole that is of supreme quality.
Asics is among the best footwear for the premium experience that all runners look for.
#3 Hoka One One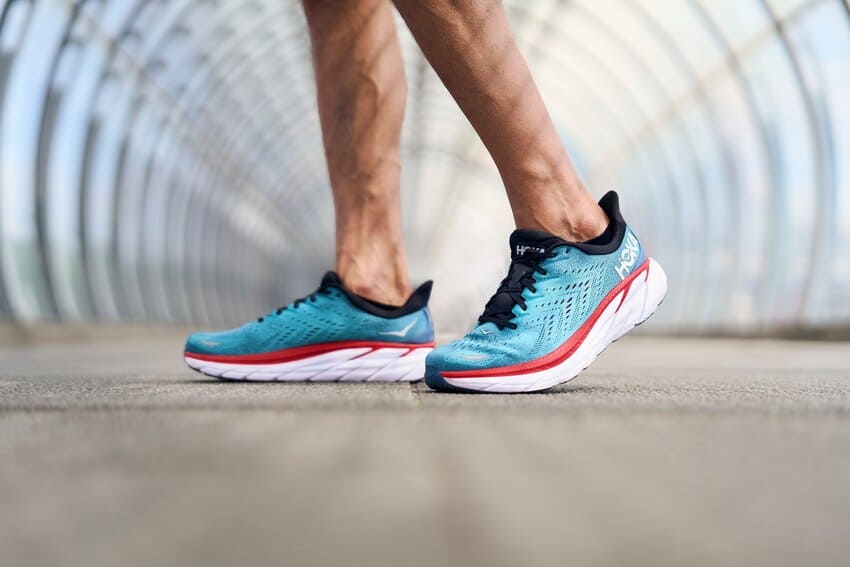 Hoka One One is among the popular running shoe brands.
It stands out for its premium cushioning that has proven to be excellent in shock absorption.
With its lightweight construction and cushioned sole, this shoe brand gives runners the perfect running experience.
With Hoka One One, you can put your best foot forward on the track or even at the gym.
The footwear brand also produces shoes that are good for acceleration.
Hoka One One is a relative newcomer in the market. However, it has made a name for itself, thanks to its big midsoles.
With their generous cushioning, Hoka One One shoes are great for long-distance runs. They are also excellent for jobs that require lots of walking or standing.
Lastly, Hoka One One also comes in excellent trending designs.
#4 Puma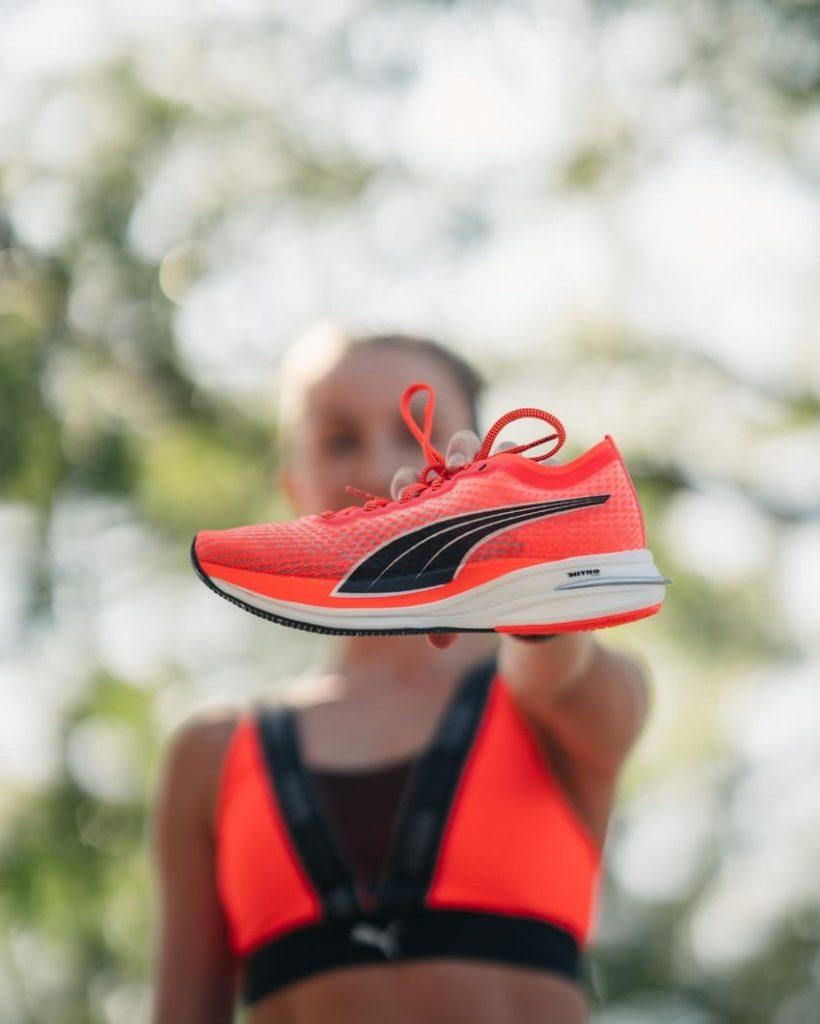 Whether you are a beginner runner or want to level up your fitness goals, Puma running shoes are the perfect footwear.
All Puma running shoes are built for speed, comfort, and performance. They integrate the latest running technologies and footwear innovation into every design.
The shoes have padded tongues and well-cushioned soles to provide the ultimate cushioning/ comfort every step of the way.
One consistent and unique feature of Puma is the NITRO-foam midsole. The foam is incredibly light and responsive to maximize your workout or running efficiency.
The PUMAGRIP outsole provides the necessary grip and traction on different surfaces. It also contributes to the shoes' durability.
#5 Nike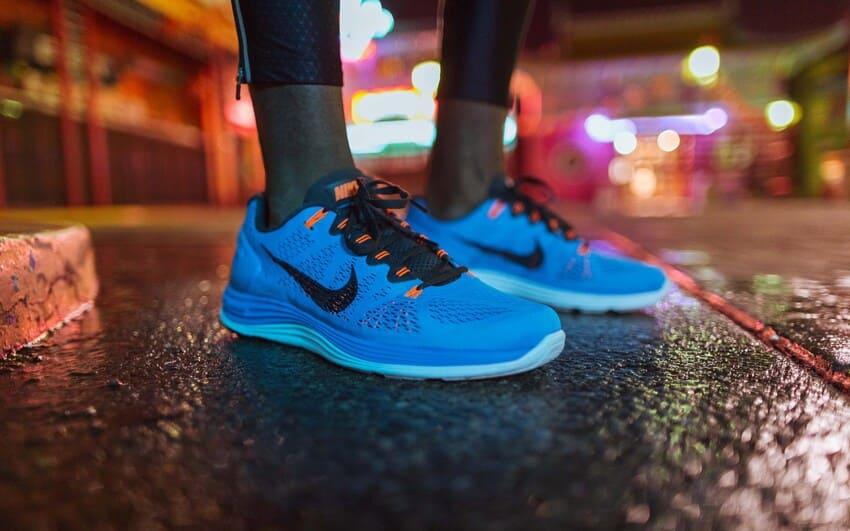 Founded in 1964, Nike running shoes took their name from the Greek goddess of victory.
Nike shoes have a reputation for:
Barefoot experience
Enough support for ankles and arches
Stylish designs
It's no wonder that you will find the Nike brand everywhere.
A close look at the starting lines of many races proves Nike's dominance. They are among the best running shoes for both elite runners and amateur runners.
Nike shoes offer flexibility and enough padding for a proper bounce in every step. They are among the best in the world.
#6 Adidas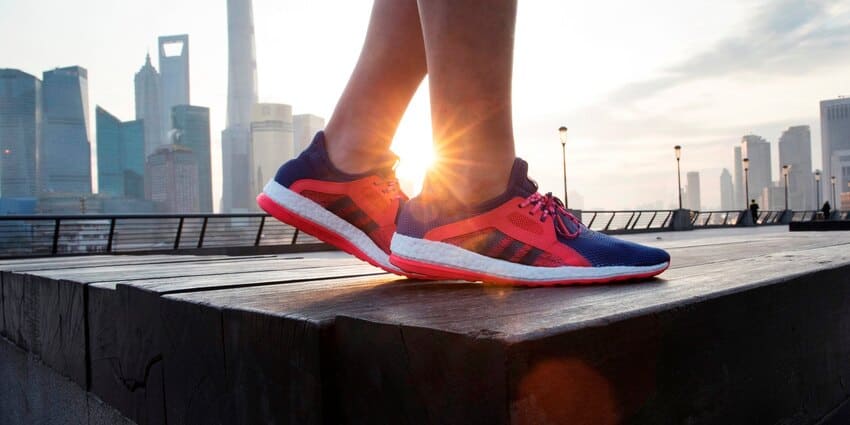 If you are a lover of outdoor running, the Adidas brand manufactures some of the best running shoes.
The Adidas running shoe brand offers supportive footwear. The shoes also come with a magnificent design finish.
Founded in 1949, it has stood out for shoes that are fit for almost all physical activities.
You will find this brand's footwear in the gyms or on the streets of Fashion. On all these occasions, these shoes will still rock.
Other specific Adidas designs lie the Ultraboosts offer you a motion capture technology that ensures you attain your full potential with every step.
#7 Altra Footwear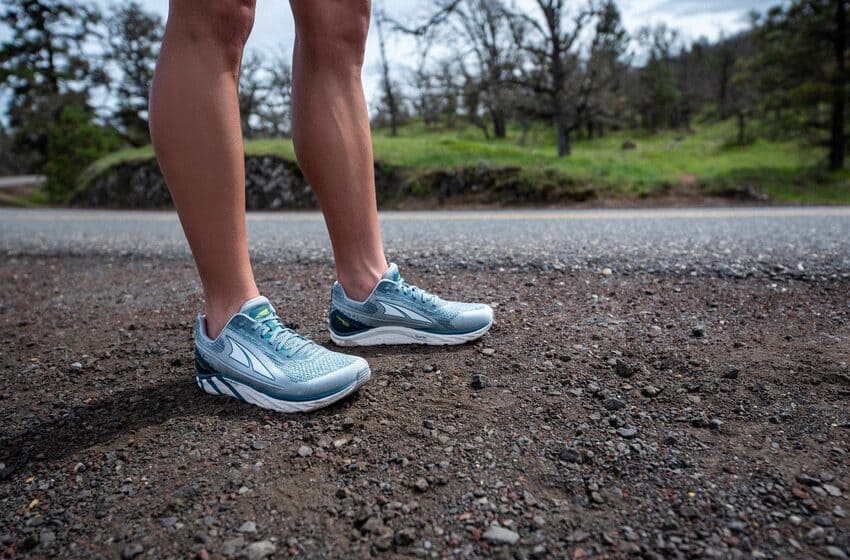 Altra footwear was born from an experiment. The founder, Golden Harper, sought to find a solution to high-impact landing and narrow toe box witnessed in typical running shoes.
He wanted a shoe that encouraged natural running. Today, the Altra brand stands out as the only company that integrates FootShape toe box technology and cushioned Zero Drop platform in all their footwear designs.
As such, Altra running shoes encourage low-impact landing and keep the toes relaxed in their natural position.
Every Altra design uses gender-specific templates to accommodate the anatomical differences between men and women. They are ideal for use as road and trail running shoes.
#8 Newton Running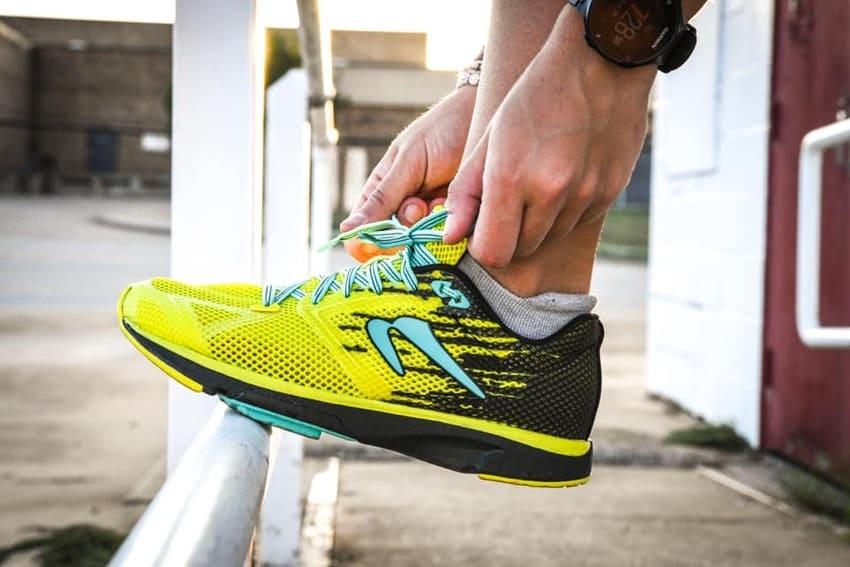 Newton Running is a brand name borrowed from Isaac Newton's law of action/reaction.
The patented Action/Reaction technology of Newton running shoes provides unbeatable energy return, responsiveness, speed, and cushioning. It also offers excellent shock absorption, lightweight comfort, and ground feel with lower heel-to-toe drop.
This way, your every stride gets better, quicker, and healthier. Newton running shoes will serve you right whether you are a first-time runner or a seasoned marathoner.
Their full-foot cushioning offers optimal protection on different terrains.
Newton shoes come in a wide selection for both men and women, including:
Motion
Gravity
Distance
Kismet
Fate
#9 Brooks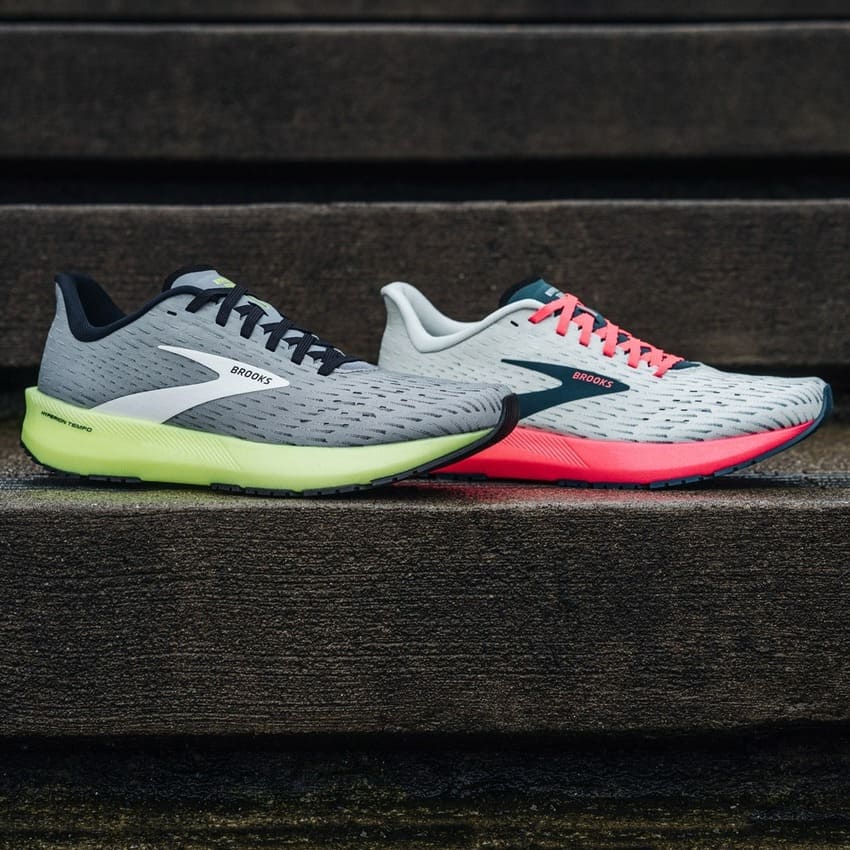 Brooks is undoubtedly one of the best running shoe brands in the industry. Since its introduction in 1914, Brooks had a good history of consistent cushioning, speed, and efficiency.
Brooks offers numerous shoe options for treadmill, trail, road, and distance running. Whether you are looking for stability, motion control, or technical performance running shoes, Brooks has them all.
Every pair uses BioMoGo DNA technology and EVA foam which provides dynamic cushioning.
These shoes are highly responsive, lightweight, and breathable to offer the necessary support in every stride.
#10 Saucony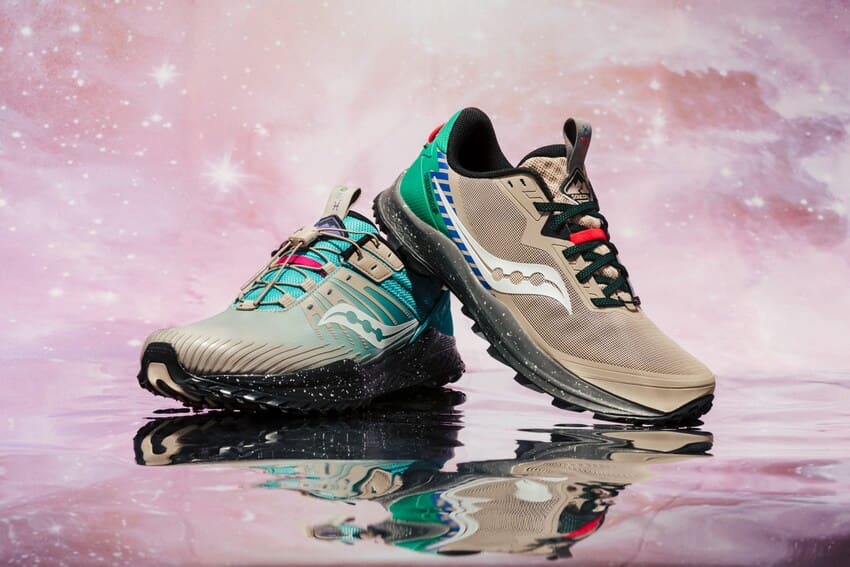 Saucony is among the top ten rated running shoe brands, ranking at number seven.
The brand specializes in making running shoes for:
Race/ speed training
Trail running
Flat feet
Budget shoes
Daily training
They have over 130 shoe models suited for neutral runners, over-pronators, under-pronators, and those with flat feet.
Saucony shoes are highly-cushioned, responsive, and lightweight. They are perfect for building up mileage without hurting your feet.
Nearly all Saucony shoes have the ISOFIT upper design to provide an adaptive snug fit. The 2020 editions feature a unique FORMFIT design that cradles your foot from behind, above, and below. This way, you get a secure fit without any pressure points.
They are perfect for a sound body during a race day.
#11 Reebok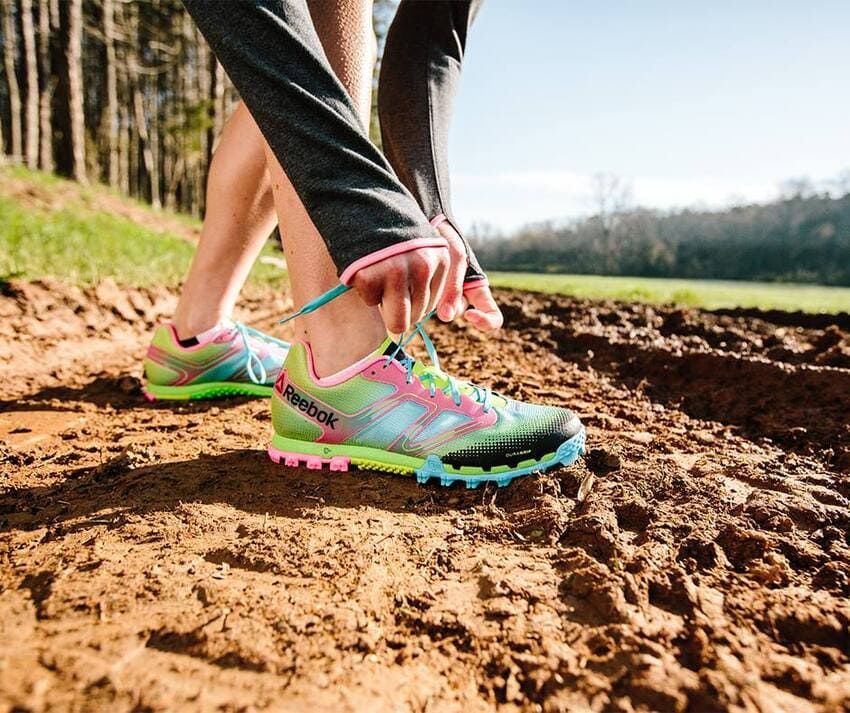 The Reebok shoes' brand has been on the market since 1958. Reebok running shoes have earned themselves a name for:
Being supportive
Superior high performance
Comfort
Breathability
They are excellent shoes that feature a stylish design, with bright colors that give you a fantastic look.
Reebok offers you a variety of options in its footwear. This includes:
Trail running shoes
Long-distance running shoes
Shoes for short distances
Road running shoes
Shoes for gym workouts
Shoes for everyday running
In the brand's Nano series, you will find lightweight cushioning and a superior woven textile upper.
#12 Mizuno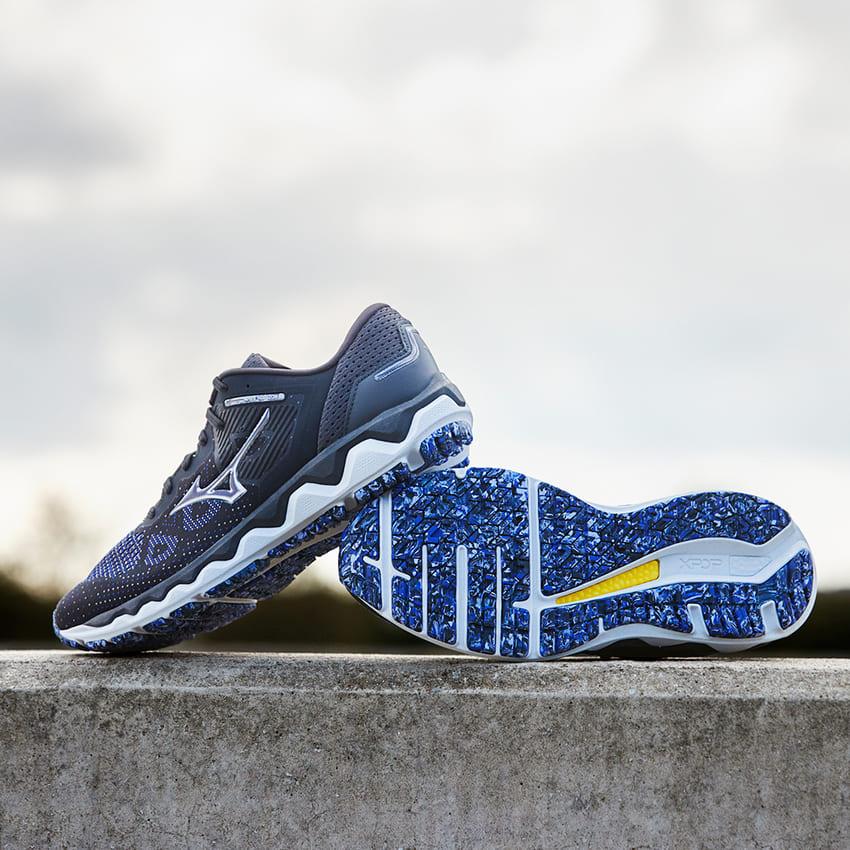 Mizuno footwear brand is among the most advanced in the market.
Its SmoothRide Support Wave technology has seen it come up with the perfect running shoe.
Its heels have a reinforcement and a balanced cushion to give every wearer a smooth ride.
Mizuno shoes are also sleek and lightweight. Moreover, they feature a decently ventilated WAVEKNIT upper.
With such ventilation, the shoe remains breathable even when you use it for marathons.
Mizuno's best running shoes feature flexible construction that takes the shape of your feet. As such, these modern running shoes make the perfect pair for even uneven terrain.
They are also light and excellent as both trail shoes and for off-road runners.
Examples of some of the best from this brand are the Mizuno Wave Rider and Wave Inspire.
#13 APL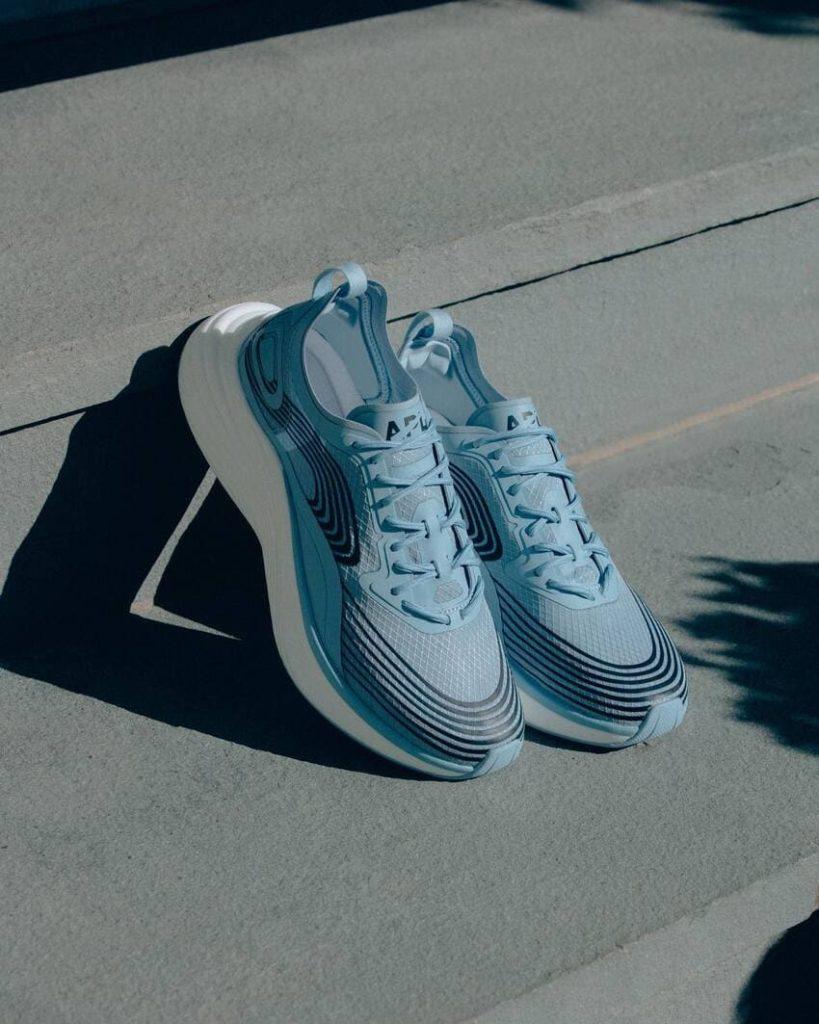 APL is one of the modern shoe brands in the market. It creates unique shoes that are a blend of ultimate performance and comfort.
The brand also makes footwear that is futuristic in approach. Its TechLoom Phantom 3D mesh makes the shoes modern and extremely breathable.
APL shoes are perfect for all types of workouts; you can consider them in your next workout.
They come as the right pair at the treadmill as well as on the track. Thanks to their sleek and stylish craftsmanship, they are also perfect for everyone.
#14 Merrell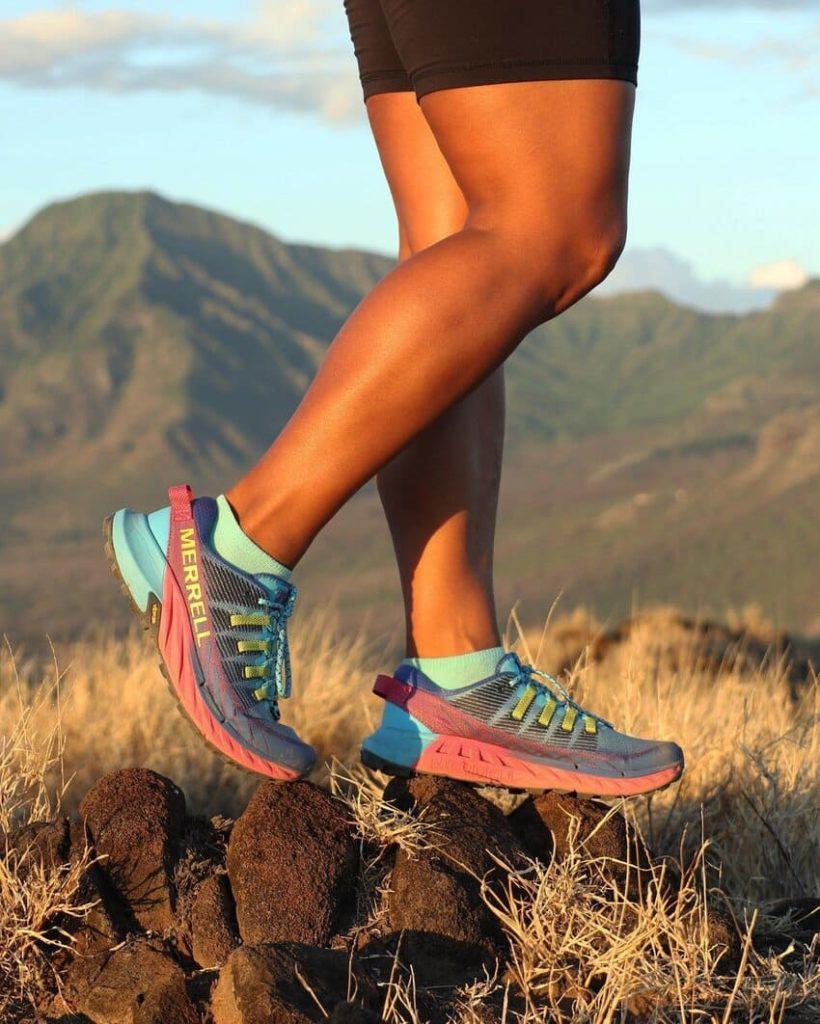 Merell brand's shoes excel as stability shoes.
They are perfect for rough terrains, and you can use them for hiking, on the gym, or even on the treadmill.
Their low heel drop gives you a barefoot experience and makes you feel light.
Some of the running shoes from this brand are even waterproof. As such, they are perfect for use in wet conditions.
Every Merell running shoe also features great ventilation. You can run in them for long distances without experiencing sweaty feet.
#15 Salomon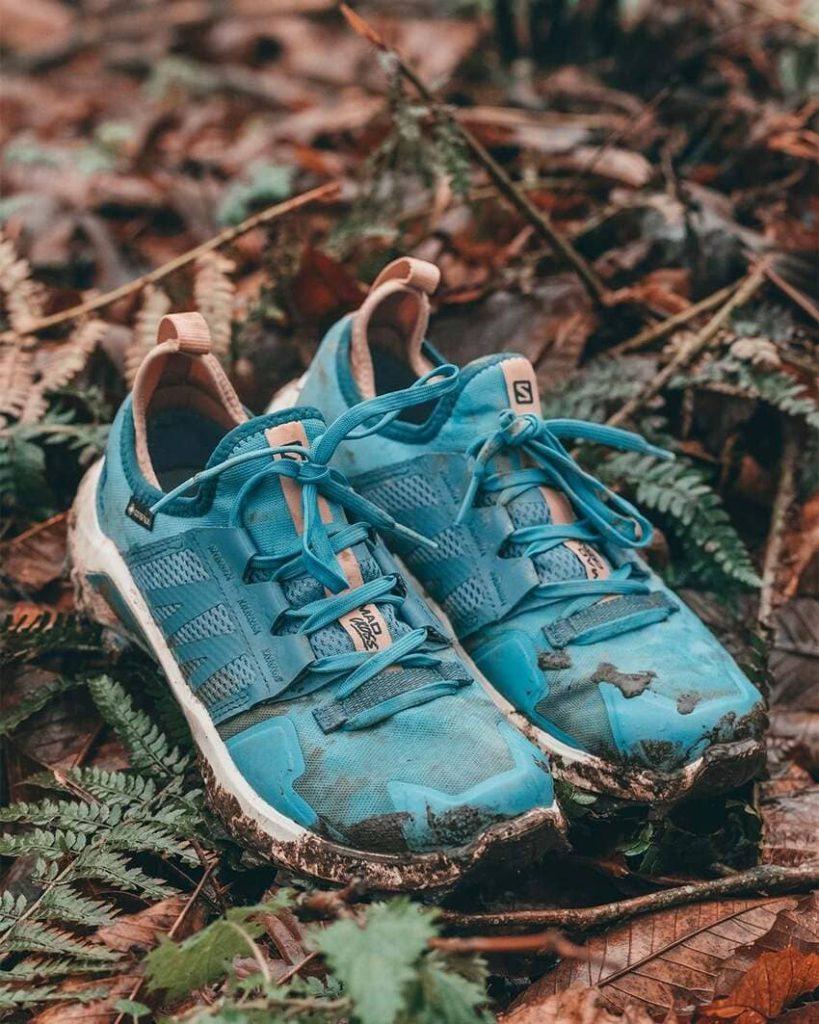 The Salomon running footwear is great for runners discovering new terrains.
Salomon footwear is perfect for all terrains, and this ranks it among the best running shoes brands.
This brand's shoes use the Gore-Tex technology that offers ultimate flexibility to your foot.
Its founding in France in 1947 was influenced by rough surfaces. As such, it's perfect for stability shoes.
#16 Skechers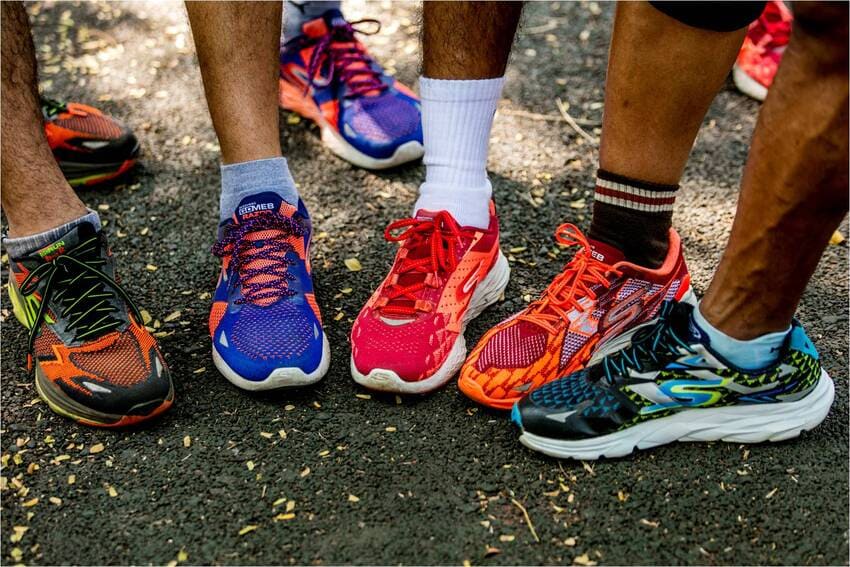 Sketchers are mainly lightweight footwear.
The sketchers' brand makes footwear that is perfect for both long-distance and quick jogs.
Sketchers are good at creating shoes that are both durable and highly breathable.
They feature a mesh body and an Air-Cooled Goga mat insole that makes them the best for long distances.
#17 Under Armour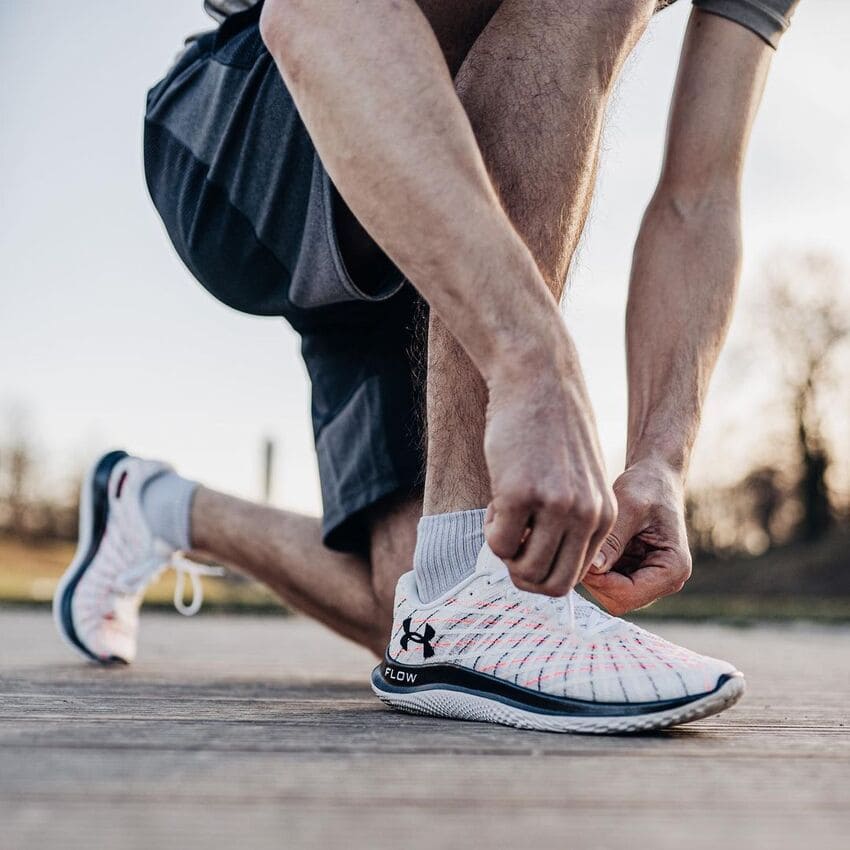 Under Armour is among the running shoe brands that have some of the biggest innovations when it comes to footwear.
Established in 1996. Under Armour has been at the forefront of creating shoes for elite runners.
Its footwear is usually stable and has a comfortable cushioning for a comfortable ride.
The shoes are also premium at energy-returning while you are n the run.
Under Armour footwear is the ultimate solution for every terrain and every weather.
#18 Veja
Veja is among the best running shoe brands, thanks to its unique styles.
Most of the shoes from this brand are minimalistic and come in unique designs.
Also, Veja running shoes feature a sleek Alveomesh upper with a 'V' logo. The upper has perfect ventilation for proper aeration of your feet.
You can use these running shoes for long distances comfortably.
The shoes are also comfortable, thanks to the L-FOAM cushioning. They offer perfect bounce and minimal vibrations as you run.
This shoe brand happens to be among the few that are eco-friendly. The materials used to create the footwear are eco-friendly.
#19 La Sportiva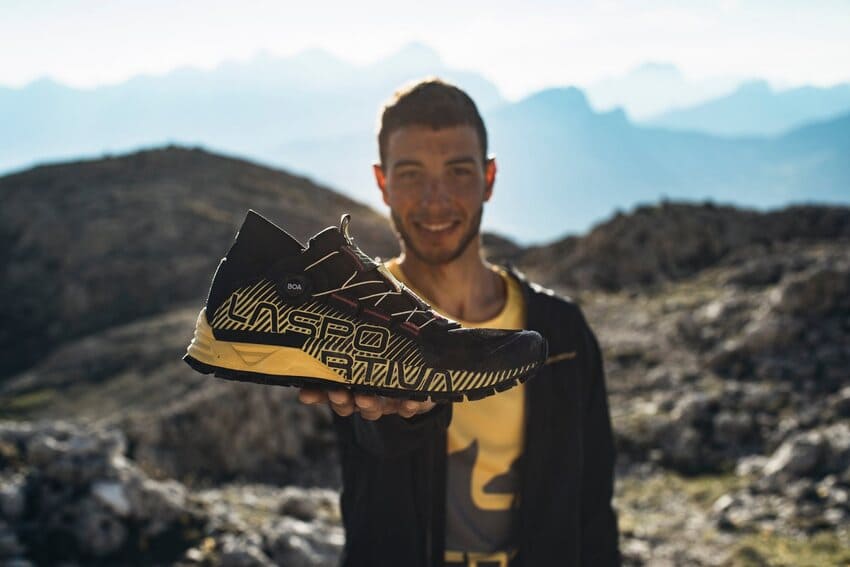 Founded in Italy, La Sportiva has been in the market since 1928.
This brand has created footwear that offers great shock absorption. This is thanks to its stabilized MEMlex cushioning.
One other feature that sets this brand above the competition is its compressed EVA rock guard. It protects you from all foot hits and allows you to make runs on any terrain.
#20 On-Running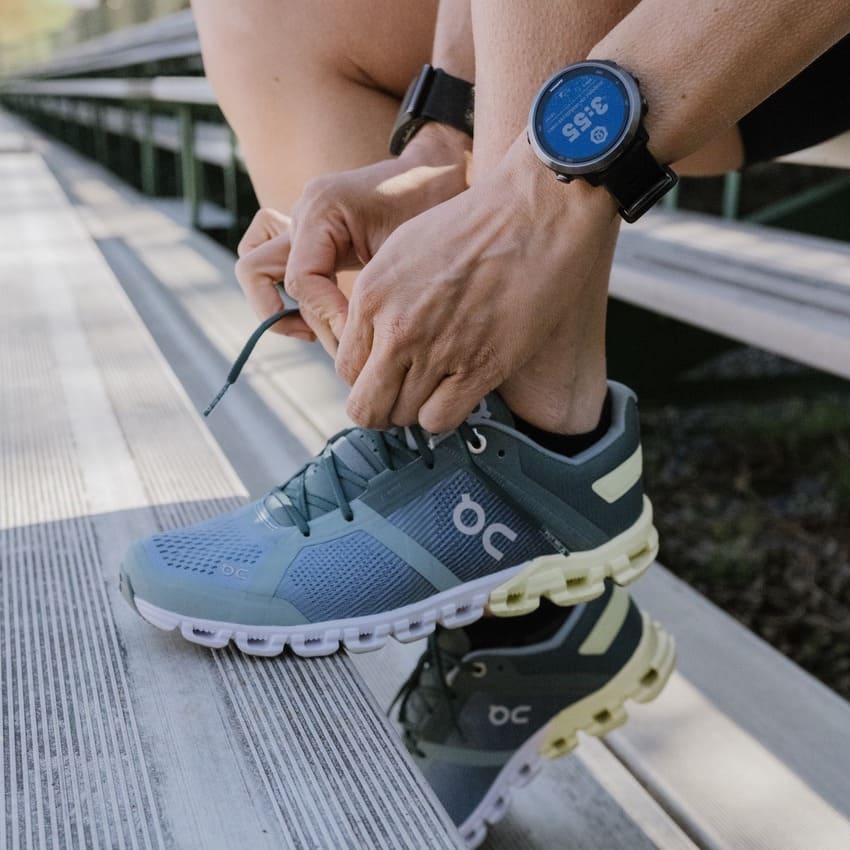 Running on footwear from On-running feels more like running on clouds.
The outstanding feature of this brand is the CloudTec Zero Gravity cushioning. It offers maximum cushioning to your feet, aided by its deep flex grooves.
Shoes from this brand are awesome in enhancing your performance. They also ensure that your foot moves holistically.
On-Running shoe brands are perfect for both elite runners and beginners.
Wrapping It Up
As I stated at the beginning, the best running shoe brand for you will be determined by your personal needs.
However, all the above brands that I have discussed stand out in their own unique ways. To get the best shoe for you, consider what you need the shoe for, comfort, terrain, and the shape of your foot.