Heel striking is totally natural and even necessary for some runners. What does it mean to be a heel striker? In a nutshell, it means that your heel will hit the ground before any other part of your foot when you are running.
Between 90% - 95% of runners heel strike. It used to be the case that coaches tried to train runners not to heel strike, but new evidence suggests it is not as much of a problem as previously thought.
The reason many people are keen to have you believe that heel striking is bad is that it is a big selling point for many minimalist shoes. If you buy a pair of Vibram FiveFingers and wear them in public, people will naturally assume you are a better runner than they are. The more they think you are a better runner, the more they'll want to buy Vibrams. But the truth is that lots of people run in traditional running shoes and get injured far less than those who run in minimal shoes.
What I don't want you to do is buy into the hype that surrounds minimalist shoes. When people say things like "90% of all injuries could be prevented if we all wore minimal shoes!" they're talking out their butts, and the research doesn't back up their claims.
If you want to change your running style and move away from heel striking, specific models of shoes can help with the transition. Rounded heels are the most important feature, but a thicker sole than average can also help.
Hoka Bondi-X
Best Heel Strike Shoe Overall
There was only one way to take the world's most cushioned road shoe and make it even better: add a carbon-fiber plate. And that's what we did with the Bondi X.
Hoka started with the original Bondi cushioning, which is designed to keep your heels in good shape even as you pound them into the ground with your heel strike, and added a carbon-fiber plate to give you spring-loaded acceleration counters some of the inefficiency of your technique. They also heightened the geometry of each step, giving you smoother toe-offs and more powerful strides.
They also topped the shoe off with an extended crash pad that acts like a veritable marshmallow and uses our softest foam yet to deliver an even softer ride than ever before. Paired with a progressive upper made from embroidered TPU yarn, this is one shoe that will get you where you're going—and then some! It is our pick for the best heel strike shoe of 2022.
The shoe is fairly heavy, and all that cushion comes at adds up in terms of weight. If you are trying to break any records, this might not be the ideal marathon shoe for advanced runners. As a daily trainer, though, it can be your workhorse or a first-time marathon runner's race day shoe.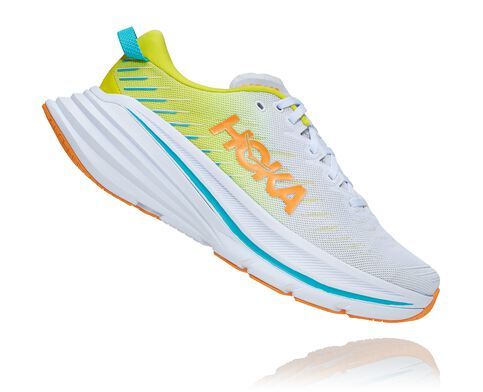 New Balance Fresh Foam v3
Runner up Best Heel Strike Shoe for Runners
Life is short.
You're going to spend a lot of it on your feet. So why not run in the most comfortable running shoes around?
Fresh Foam More v3, the pinnacle of plush underfoot cushioning, offers all the benefits of max cushioning across the running spectrum. The Fresh Foam More v3's midsole contains the most Fresh Foam in a shoe to date, while its wider platform offers a balance between cushioning and support by applying cushioning across the entire foot. Combined with the smoothest transitions provided by the largest rocker in the Fresh Foam range, the Fresh Foam More v3 offers a complete experience—360 degrees of comfort that retains a natural feel.
All you have to do is slip your foot into this max-cushioned marvel… and go!
Ghost 14
Most Versatile Heel Strike Running Shoe
You know that feeling when you're running, and everything feels perfect? Like your body is in sync, your feet are light, your stride is smooth, and everything else in the world around you fades away?
The Ghost 14 is built for that feeling.
This soft, smooth ride is our most-loved cushioned running shoe of all time. Its trusted fit, smooth ride, and soft feel make it the perfect choice for runners who want to feel their best while logging those miles.
The Ghost 14 uses our new BioMoGo DNA midsole to create a softer feel under your feet than ever before. The lightweight upper has a secure fit that hugs your foot and keeps your arch supported, while the engineered mesh ventilates your foot and breathes fresh air in so you stay cool from mile one through mile 26.2.
If you're looking for a smooth ride that feels as comfortable in the final miles as it does first, look no further than the Ghost 14.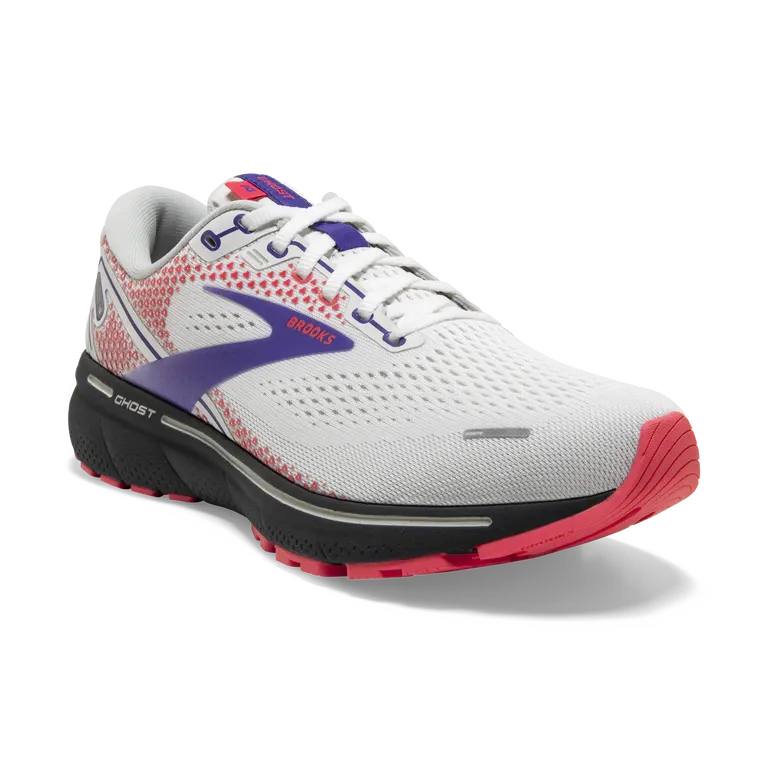 Asics Gel-Kayano 28
Best Stability Heel Strike Running Shoe
Asics calls it: "The GEL-KAYANO 28 shoe creates a stable stride that moves you towards a balanced mindset."
We call it: The runner's best friend.
Do you ever feel as if you've lost control? Maybe your legs are acting of their own accord, and you're just along for the ride? If so, this running shoe is for you.
The shoe's lower-profile external heel counter creates a stable stride that moves you towards a balanced mindset. Asics added FF BLAST cushioning to the midsole to improve stability and responsiveness. It provides a smooth and supportive feel in each step, allowing you to experience a softer landing without losing speed.
The trainer's low-profile heel counter cradles your foot, providing stability and support, so you can keep moving forward toward your goals. It also features new Asics technology that delivers a smoother stride and softer feel, allowing you to take on longer periods of cardio without slowing down.
If you're looking for a shoe that can help you tackle your next goal—whether it's getting in shape for the new year or running your first 5K—you'll love what the Gel-Kayano 28 offers.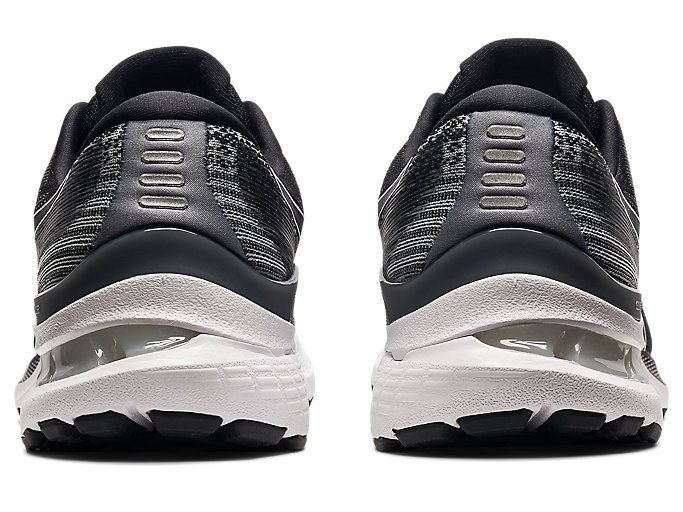 Nike Revolution 5
Best Budge Heel Strike Shoe
This lightweight shoe has soft foam cushioning, making it comfortable to wear all day long. The reinforced heel delivers a smooth and stable ride as you walk, hike, or run. Oh and it is about $50.
This running shoe is comfortable and lightweight, but it also has breathable support thanks to its knit material. This running shoe can fit into any part of your day with its minimalist design.
Lace-up the Nike Revolution 5 and answer it with a lightweight runner that never slows you down. Soft foam cushions your stride, while a reinforced heel provides smooth, stable support. The upper is crafted in knit material for comfortable breathability, and the minimalist design fits in just about anywhere your day takes you.