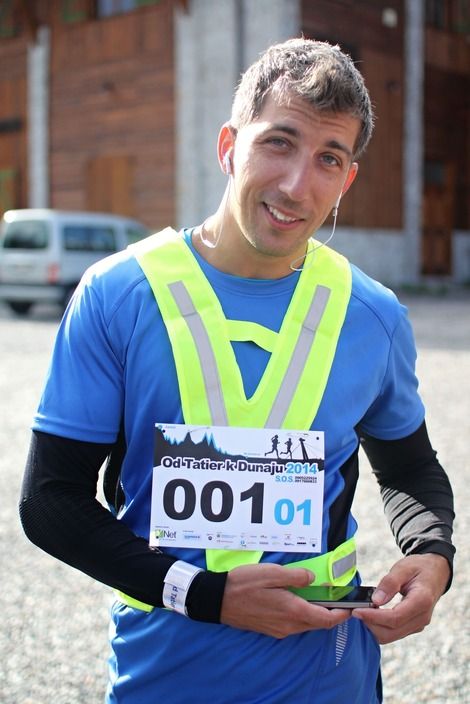 In the beginning, just like 60% of people have, I hated running and never had a direct relationship with it.
I had always focused on fitness and exercise, and healthy eating.
Once the day came, and I met my future wife, who scored regularly. She was a professional skier and often went for a run.
My opinion on running changed from that moment:
She was the impetus for me to try to complete my fitness workout. And so it happened on my 30th birthday, she bought me my first "running" shoes, which were Nike.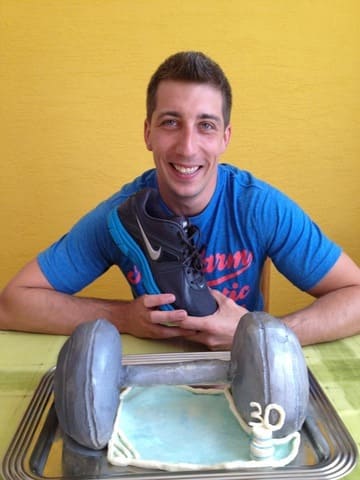 I was a beginner, and I didn't know anything about running or running shoes. So I started running just for fun.
The joy turned to taste.
I started to enjoy it, and I saw in running a great sense, whether it was that we could spend time together or I needed to shut down.
I just fell in love with running.
It was in the year 2014 when I got my boots in May.
Since I'm a person who doesn't just do things, I needed motivation to keep running. I needed the inspiration for running the "From the Tatras to the Danube" 345km relay of 12 people.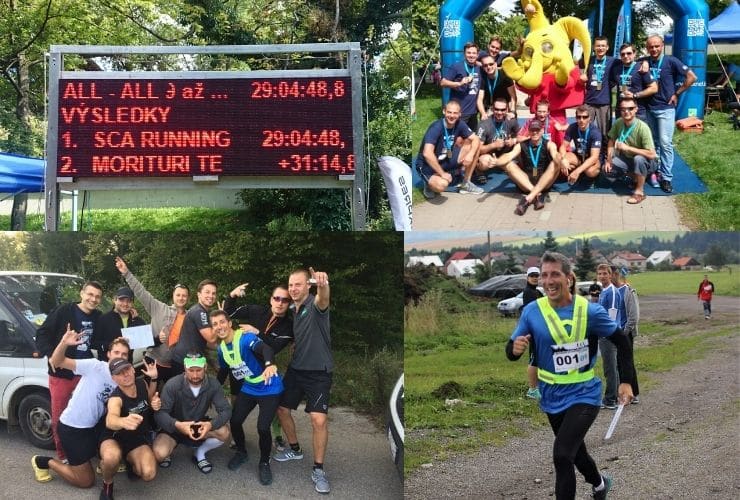 So we set up a running team "Morituri te Salutant" and decided to go and run it. It was an incredible experience. After almost 30 hours of running, each runner ran three times 10km.
At the time, I always ran just to feel free of any apps or sports watches.
I started to enjoy running so much that I needed more goals. The goal for 2015 was to repeat this relay race and add a half marathon in Košice.
I wasn't even an ideal runner, and I didn't train at all during the winter. I mostly trained on fitness.
My running training always started between March and April, when it was possible to run outside, as I never liked the trainer.
I seduced the year 2015 with good results, and I also received admiration from friends who ran much longer.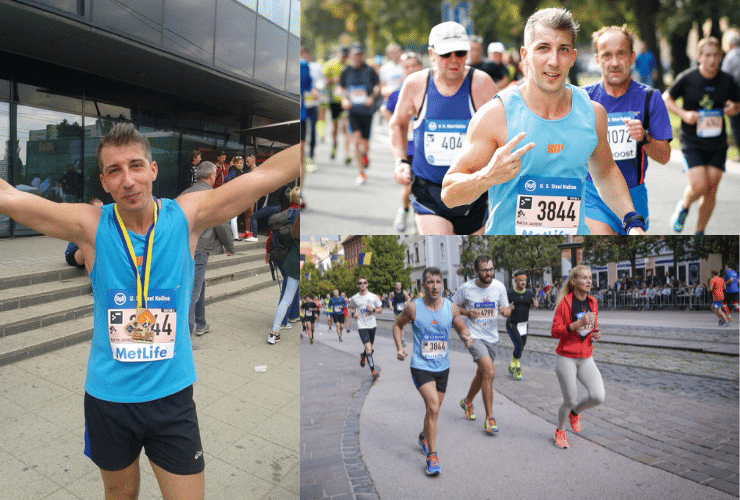 I ran my first half marathon in 1:51:39. This half marathon was my motivation to participate in the following year's marathon. I knew it would be a big bite, but I had a goal, and that was the main thing.
My dream of participating in the marathon failed, but …
In 2016, my girlfriend and I were dealing with an addition to the family, which was my life marathon. We went through many procedures, so it was challenging to prepare for such a long run as a marathon. That year I completed only the half marathon and in a time of 1:40:52. It was an improvement of 10 minutes, which was great considering the prevailing circumstances at teh time.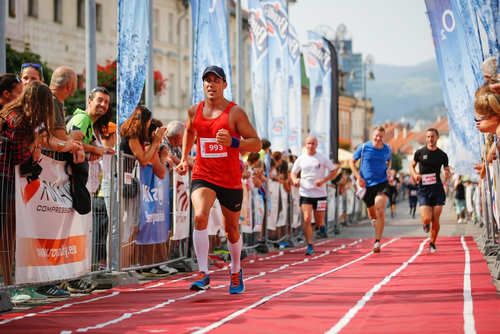 My daughter was on her way, and I was able to go back to training and prepare for the Sana marathon.
The year 2017 was a turning point for me in running. First, I bought my favorite sneakers, which I've been running in so far. Then, I ran a personal record in the half marathon in a time of 1:35:04. I also ran the first marathon in a time of 3:36:26.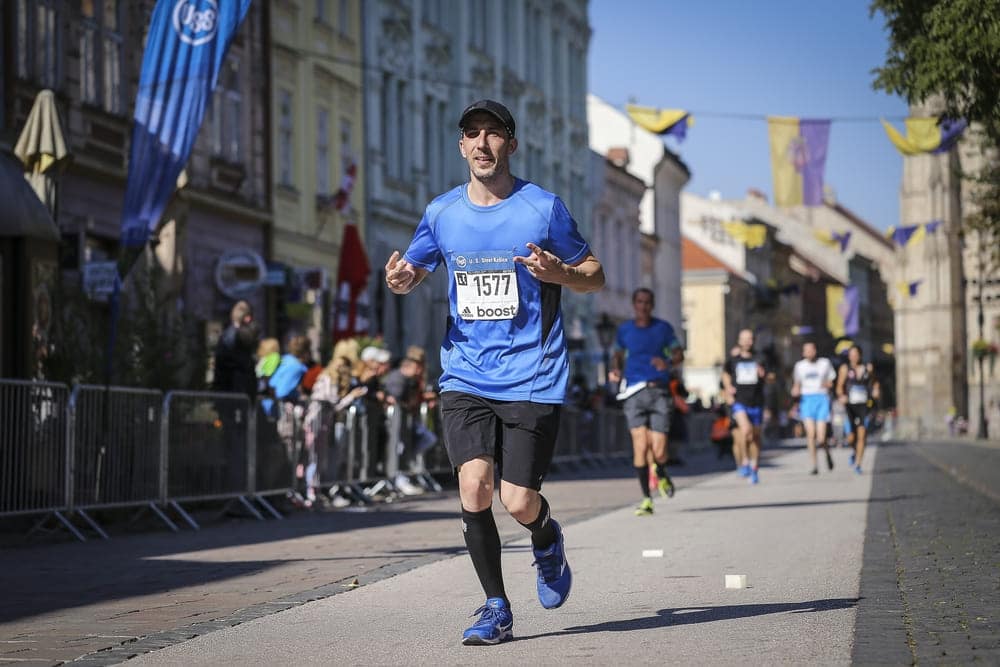 The feeling you will experience after running a marathon is amazing. I was always looking forward to the most that I can eat:
I always completed the marathon only in Košice, and it was a kind of culmination of the season for me. Since it always took place in October, I always took a break after that until the beginning of the next season.
The year 2018 was stabbing; I completed two half marathons and one full marathon. Here, I improved my time a bit again. This pleased me because I saw that my approach contantly improved over time.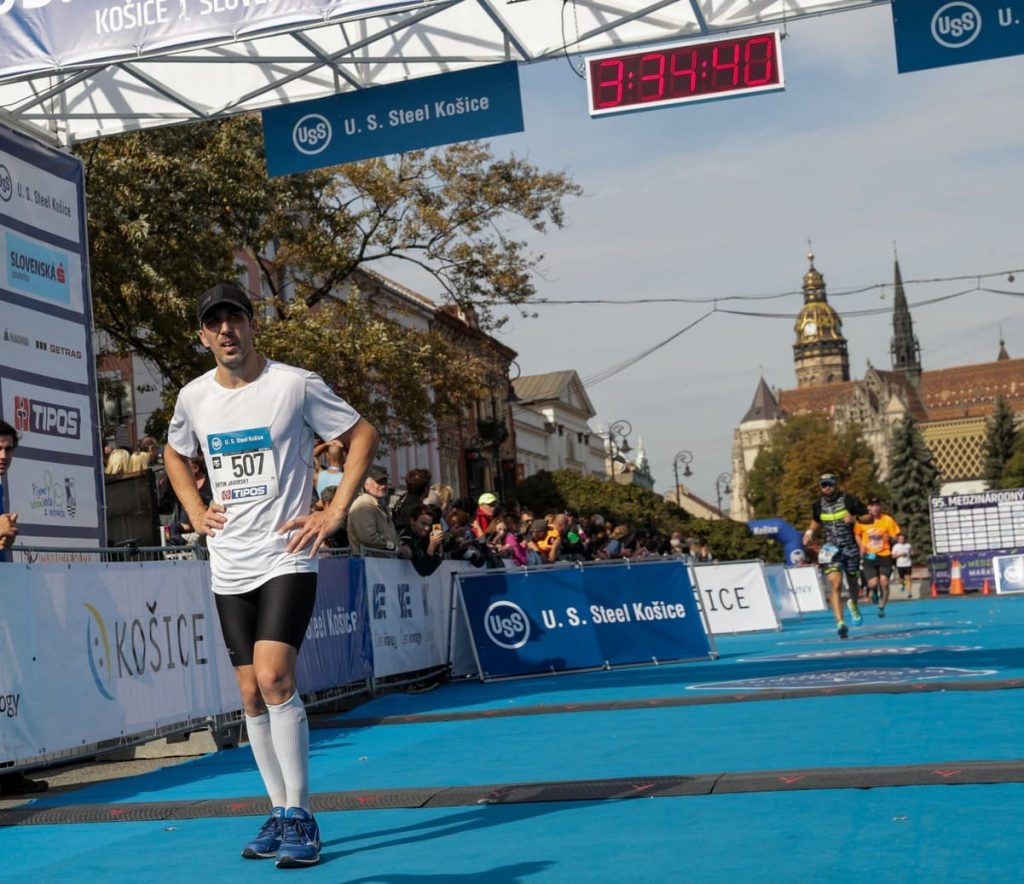 I completed the last marathon in 2019, it was my best result, and even after running it, I had an exciting feeling. I finished it in a time of 3:23:15, which was a personal record for me.
I have to remind you that during the whole preparation for the marathon throughout the year, I ran a maximum distance of 10 km. It took me around 2-3 years to run a distance of 20km. Before the marathon, I always completed one half-marathon.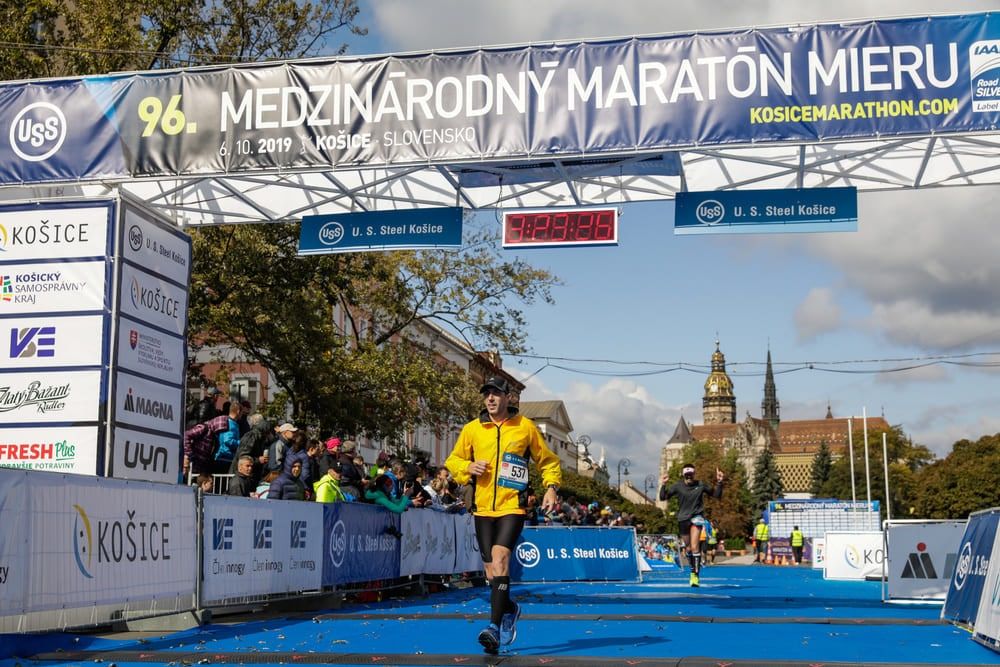 The year 2020-2021 was unfortunate for almost everyone in the world. Although I didn't stop running, it's not as intensive as when I was preparing for a marathon. Nonetheless, I'm still trying to keep fit. My only goal at the moment is to get up at 4:00 in the morning and run for 5km.
You can check all all my running stats on this page. click here.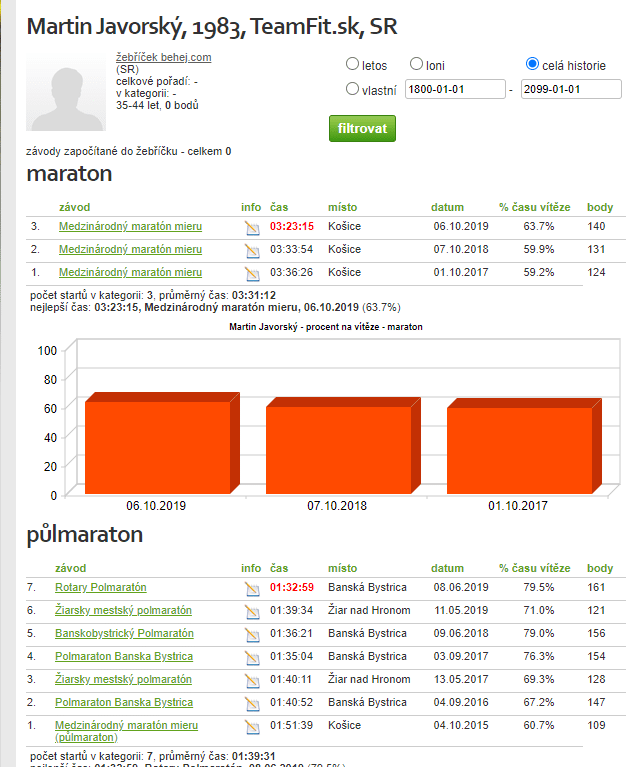 It gives me a lot of energy before I start work. In addition, I always have a better day.